My March project was born out of one of the Life Book 2015 lessons. I was looking through the lessons I haven't done yet and there was one by Donna Downey. It involved a girl drawn from the back (she actually used a stencil but Tam had some tutorials on some other back pictures) I was inspired enough to sit and draw a few immediately. So it then grew to be my March project.
All of these cards are drawn with the Stabilo All pencil and then watercolors.
Card one says: We are what we believe we are.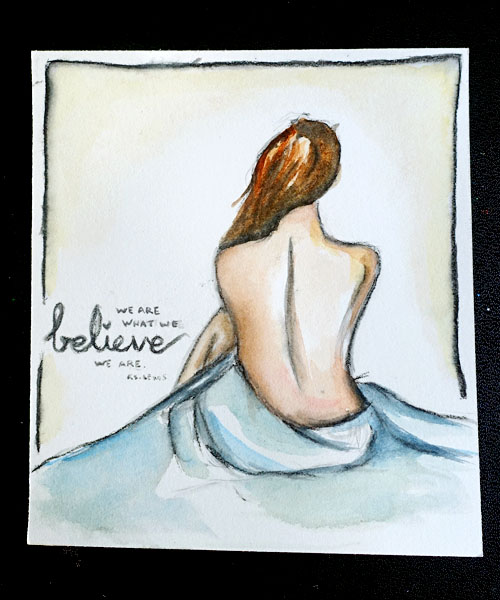 ---
From the Back is a Monthly Project for March 2016. You can read more about my projects for 2016 here.