All of these cards are drawn with the Stabilo All pencil and then watercolors.
Card seven says: When it rains, look for rainbows. When it's dark, look for stars.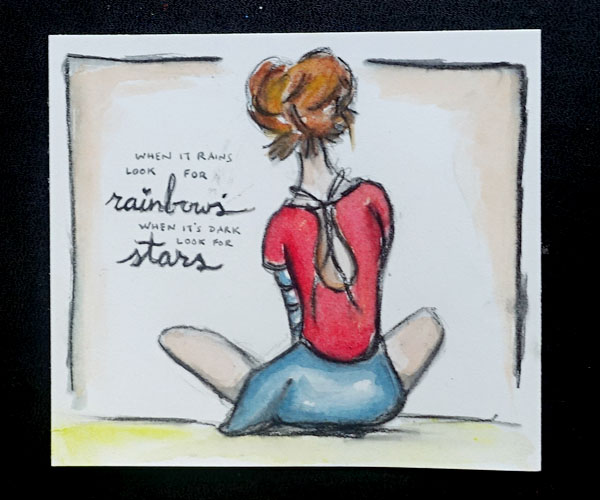 ---
From the Back is a Monthly Project for March 2016. You can read more about my projects for 2016 here.