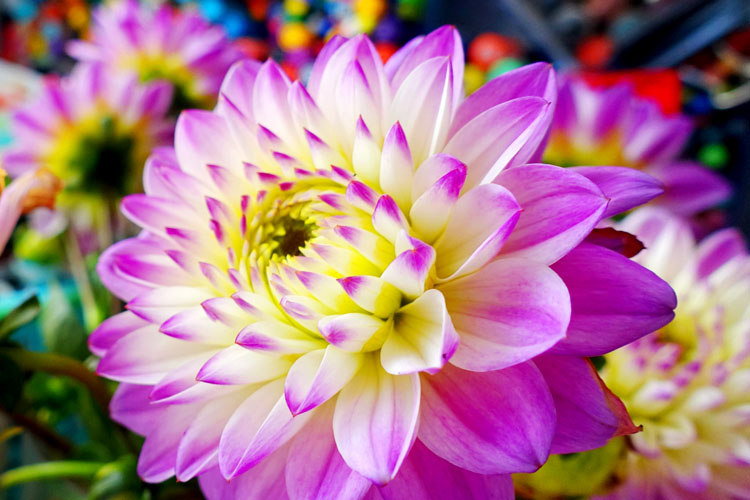 Weekly Intention: This is the last week before Thanksgiving and I am hoping/planning to take Thanksgiving week off so my intention this week is to get a lot of work done so I can leave work in a good state. My hope is to not do any work at all for the 9 days (including both weekends) and instead use the time to wind down, be with my boys, and take care of Jake who will have surgery in the middle of that week. To be able to do that, I'd like to make sure I do a solid amount of work this week and feel good about where I leave things. On a personal note, I have three book club meetings this week (they all fell in the same week this month) and I have to go to David's school twice and Nathaniel's school twice, so it promises to be a full week. I'd like to start practicing patience, discipline, and kindness all week.
Choices I want to make:

One: I will choose to connect with each of the teams I work with so I can have a solid list for how I can help them.
Two:  I will choose to dive deeper into some of the new teams I took on during the summer.
Three: I will choose to see if I can make some changes in what I eat to see if it helps with the energy.

I am looking forward to: learning about some of the work i've been putting off learning about.
This week's challenges:  three book clubs, two visits to each school, ortho appointment, a client meeting, a trip to work, and I still need to get a lot of work done. here's to pulling it all off with grace.
Top Goals:

Work: Todo list and ASAP lists down to zero. Make a plan for what I will do for each team.
Personal: make more progress on the 2017 plan. Do the desired feelings exercise.
Family: make a holiday plan for the kids. ( i didn't do this last week!) and start making lists for presents to buy.

I will focus on my core desires (kind, strong, true, generous, brave) by: 

I will be kind to some of my more neglected teams this week. I am going to try to do an extra good job.
I will be strong and try a new morning exercise routine every day this week.
I will be generous with work again. I will also be generous with my social events. Even if it means a little less generous with sleep this week.
I will be true to my need to be honest. Share my worries and concerns with my teams.
I will be brave with my honesty and vulnerability.

This week, I want to remember: that this is exactly why I love working from home. Because my life is layered and rich and I have no work/life balance, my work and life weave in and out of each other and I love my work, my family time, my book clubs, volunteering, reading, and my coaching. I love every bit of my life. I love all of what I do. I am lucky to get to do each of these things and I will savor it all.
Here's to a wonderful week!