I really liked my pages for 19 and 20 and I knew I wanted to print lots of photos from our trip to Edmonton. So for the 19th, I put some of our boarding passes. and journaled a tiny bit about the flights we took there and back.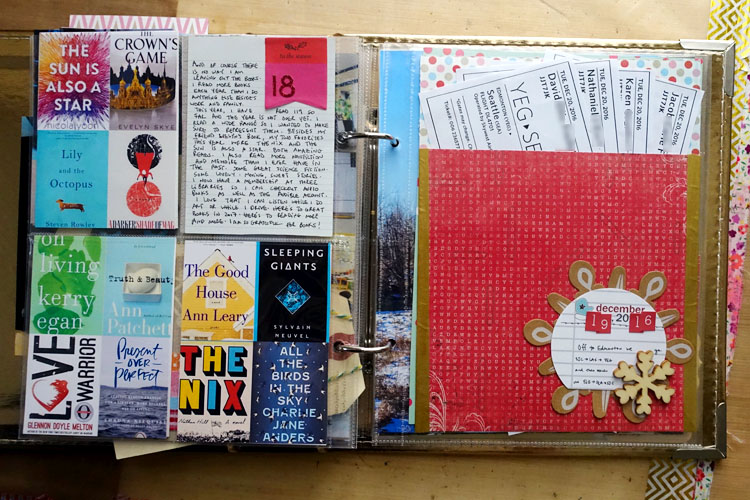 On the back, I journaled all about our trip and then added a photo I love.
And then I just printed photos from the trip and added them as 6by8 photos for the next few pages.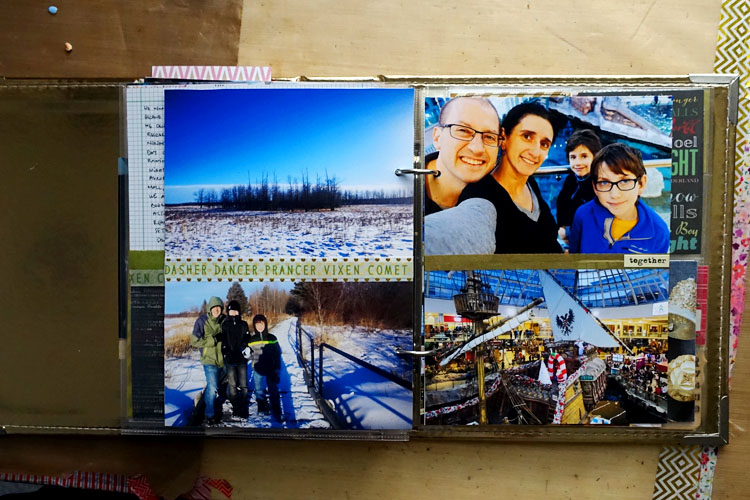 No one photo is amazing but together they tell the stories from our three days and I love that.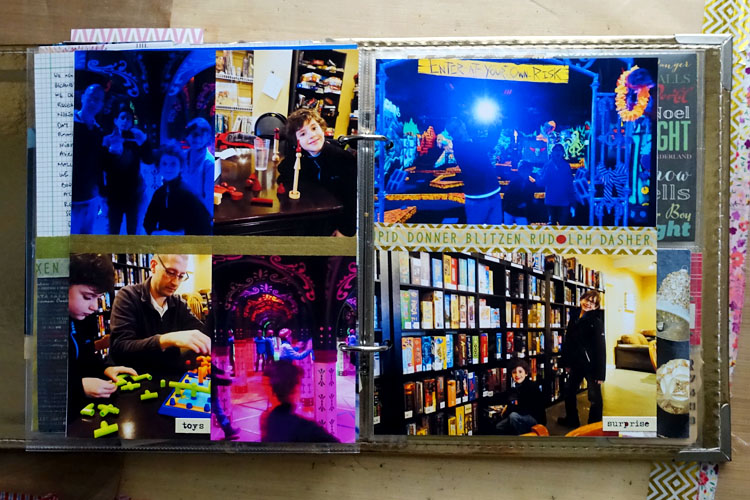 And it love that i will back on this and remember how wonderful this little getaway was even though we didn't get to see the aurora.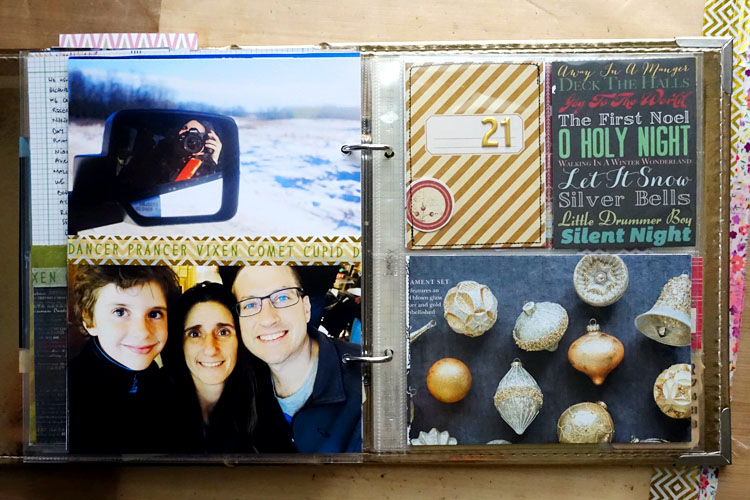 So here we go. Onward to day 21.