As January approached I couldn't get myself motivated to put a project together. I was still resting, still trying to relax, so I decided to keep things really lowkey. To honor my core desired feeling of "love" I decided to paint some hearts and couple them with some lovely quotes by rumi, thich nhat hanh, khalil gibran and others who inspire me. sometimes all you need is a simple little project to get started.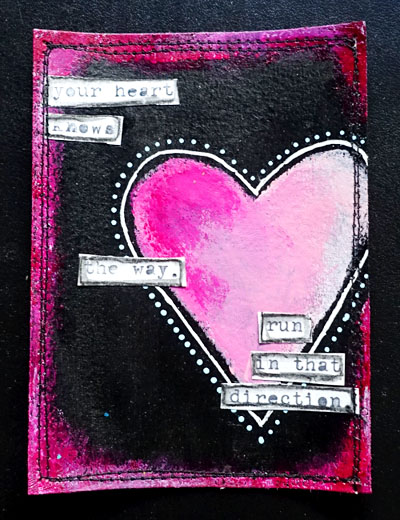 It says: Your hearts knows the way. Run in that direction.
---
Loving Hearts is a Monthly Project for January 2017. You can read more about my projects for 2017 here.