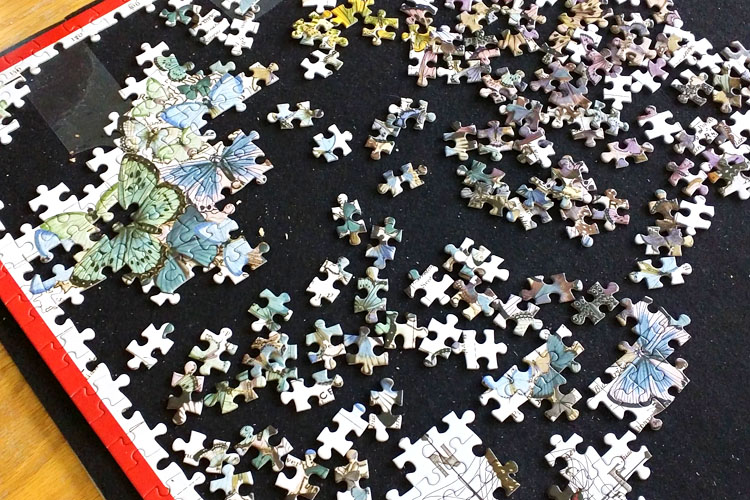 I think I originally saw puzzles on Ali's blog or instagram. I know she's posted them before and for some reason this past October, I just decided I wanted to try them too. The last time I made a puzzle, I was around sixteen. All my puzzles were in Turkey and I didn't even know how to buy one, where to buy one, which one to buy.
As it worked out, the week I was thinking about all this, my kids and I went to the local bookstore and found this wonderful puzzle on the Transit theme. Since I work on Google Transit, I decided it was serendipity. During Thanksgiving, I spent most of my moments working on that puzzle. And then I was hooked. Since then, I've done around ten puzzles.
The worst part of doing puzzles has definitely been the ache in my neck, arms, and back from all the bending over. At first, I was making them on the couch, which was likely the very worst position I could make them in and now I do them at the kitchen table but I still have quite a bit of pain after hours of sitting and leaning over.
On the up side, the best thing about them has been the sheer number of books I can listen to while I make puzzles. I love sitting at the table, drinking my tea and listening to a great book. I love the peace, the serenity. It's become the thing I most look forward to in my weekend days. Certainly beats Candy Crush.