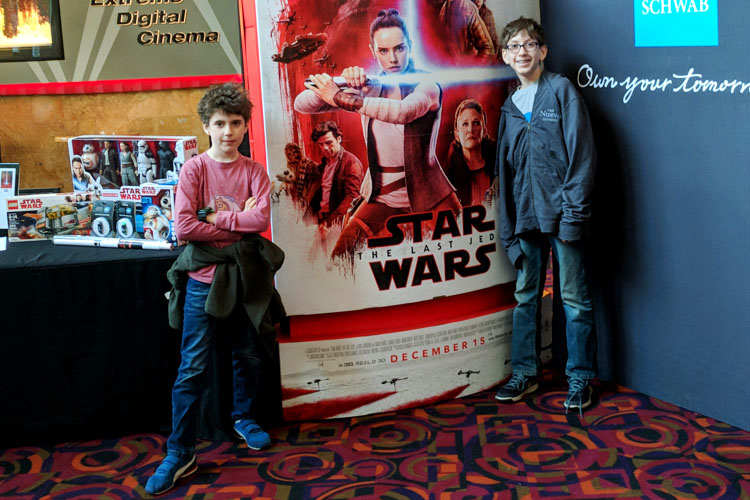 I will admit that even though I've watched the Star Wars movies a whole bunch of times, I've never really understood them all that well (and didn't watch them with as much focus as they require.) so when the new movie was out, I had no desire to see it. I was going to let Jake and the kids see it but David really wanted me to go with them. He said it's better when we do it as a family.
So I went.
Before I went, he gave me a run down of all the previous movies and we even watched a YouTube movie recap of them all. Which was wonderful because I did understand so much more and I am glad I was there to experience it with the kids and Jake. The movie was good and it was also funny. I am glad to have one more wonderful memory with my boys.
---
Stories from 2017 is a year-long project for 2017. You can read more about my projects for 2017 here.