You can read about the start of this project here.
This one says: the best part about life? every morning you have a new opportunity to become a happier version of yourself.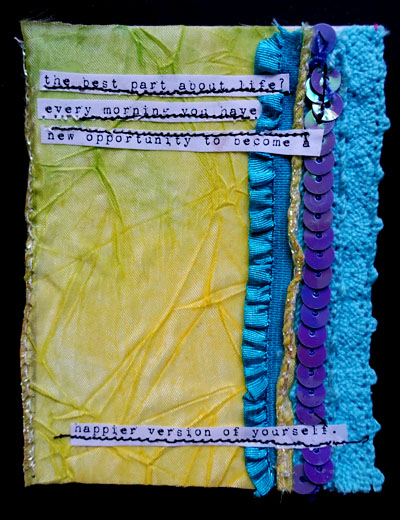 ---
Fabric Sentiments is a Monthly Project for March 2017. You can read more about my projects for 2017 here.