For July, I decided I wanted to do more painting. I missed painting. But I wasn't sure I'd have enough time so I decided to pick a small size, give myself 15 mins and do whatever I could. I love the way they turned out.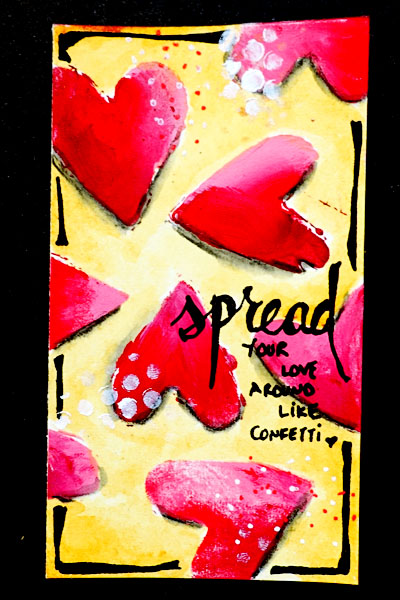 Spread your love around like confetti.
---
Playing with Paint is a Monthly Project for July 2017. You can read more about my projects for 2017 here.