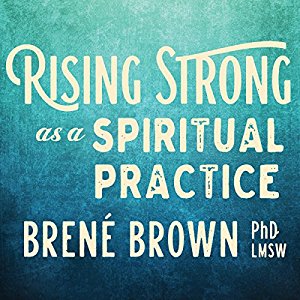 I started the week with Spirit Junkie which had some parts I liked but overall Gabrielle Bernstein doesn't seem to be doing it for me. I can't connect with her message.
I then jumped to the very short The Little Things which was a bit better than meh but way too wordy for what he was saying. I agreed with his ideas, I just wish he had an editor.
I then read Rising Strong as a Spiritual Practice which I knew nothing about but I knew Brene would be worth it, and she so was! I didn't want to put this one down at all. I wish she would come out with a book every month!
I then read Mrs. Fletcher which I knew I'd have mixed feelings about and I did. It had some interesting bits but also many bits I wasn't crazy about.
I then read The Dying Game which was interesting, twisty and worthwhile. I really enjoyed it.
So grateful for books.
---
Books I Read this Week 2017 is a year-long project for 2017. You can read more about my projects for 2017 here.