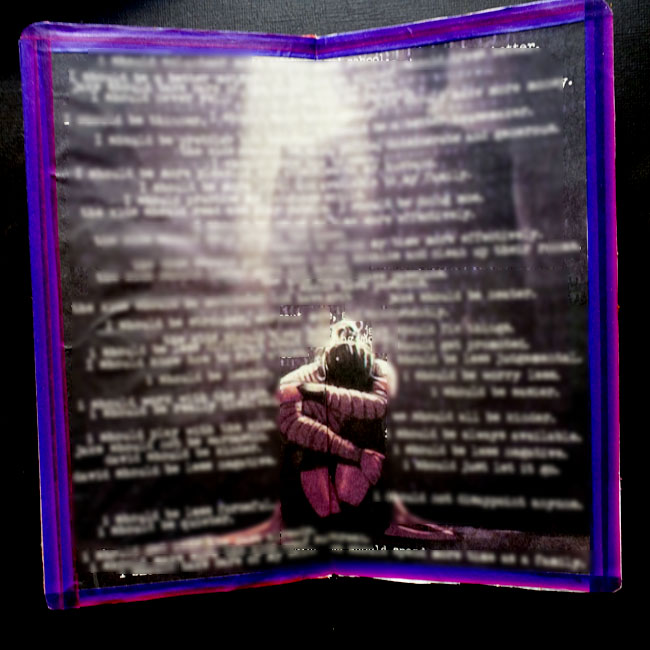 You can read the story of this project here.
This is assignment five. This one was all about expectations. Expectations I have of others and myself. I blurred out the text here because it was all very personal but I can say that almost all of them were expectations I had of myself. Things I tell myself all the time. Ways in which I worry about disappointing others (or myself.) And they weigh me down so much. Which is why I put this photo of the girl in the middle because they make me feel exactly like that.
---
Art Boards is a Monthly Project for November 2017. You can read more about my projects for 2017 here. You can read about the start of this project here.