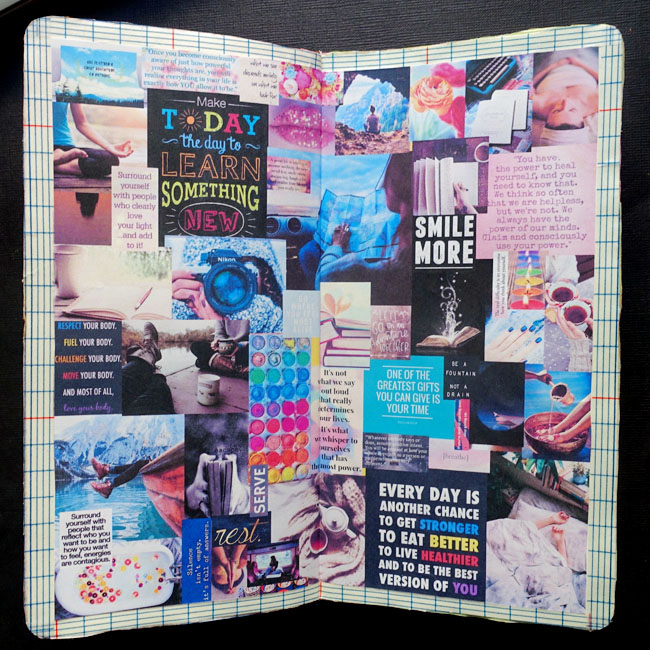 You can read the story of this project here.
This is assignment seven: body love. I will admit that the first time I got this assignment I couldn't even read it because I was at such a tough place with my body image. But this time I was in a more open space and I did all the journaling. At the very end, she asks "What can I do to be more in love with my life right now?" And I loved this question. My board is all about that.
Body and self-care. Baths, massages, meditation, makeup, more smiling. Journaling, learning new things, photography. Adventures, camping. Reading, resting, connection. Flowers. Volunteering. Giving. Candles. Art. Gratitude journal. Color. Travel. Family time.
These are the things that make me fall in love with my life.
---
Art Boards is a Monthly Project for November 2017. You can read more about my projects for 2017 here. You can read about the start of this project here.