Day 20 starts with this awesome photo of Nathaniel that i adore!!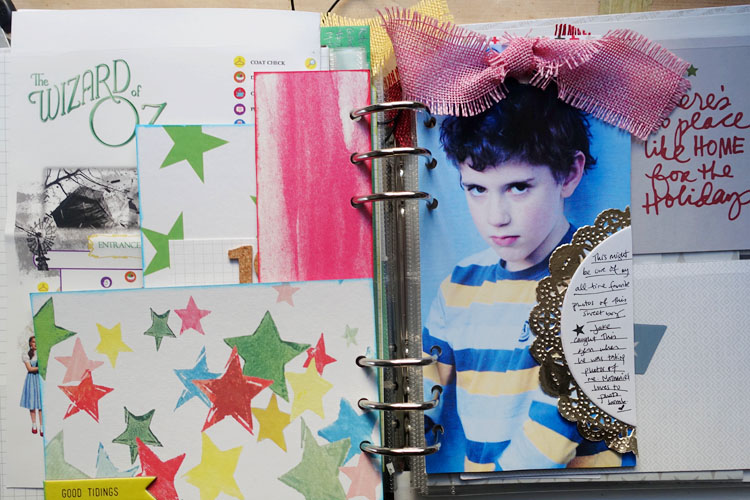 And another one of him on the back.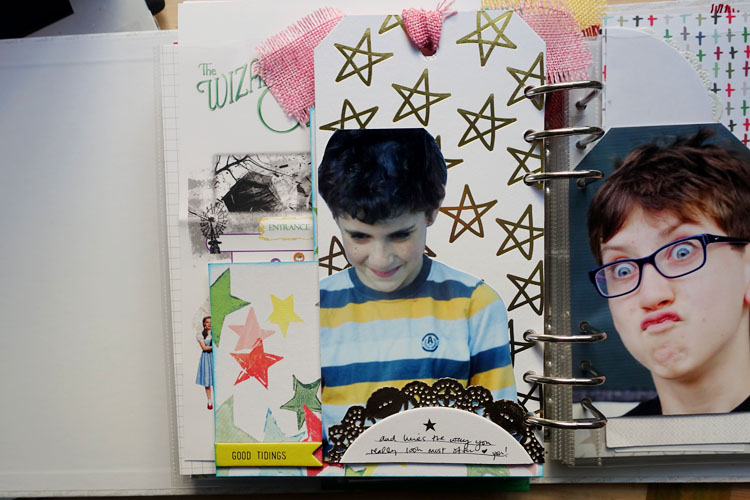 And then it's David's card.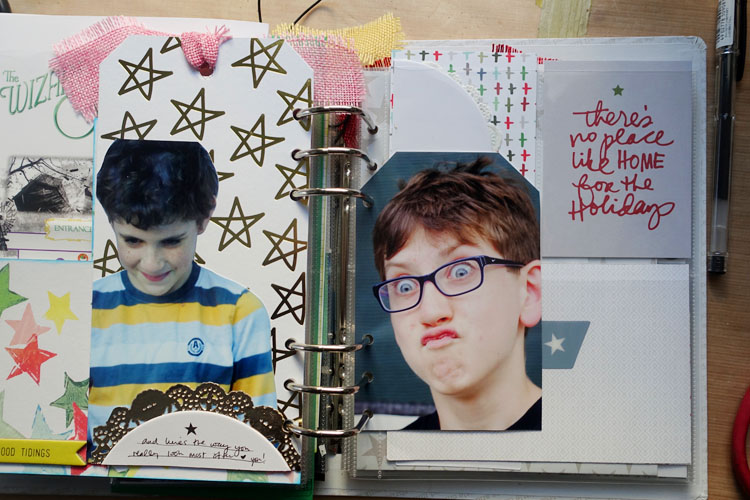 and the back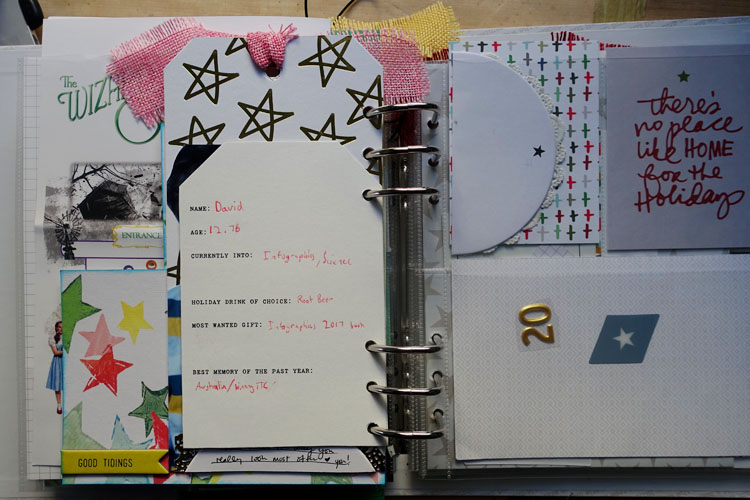 and then I moved the pocket page forward and wrote about our family photos and how we don't send a holiday card.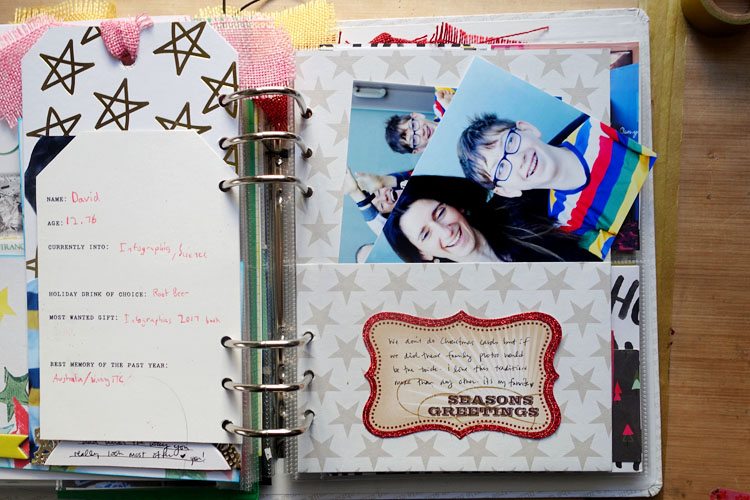 love these photos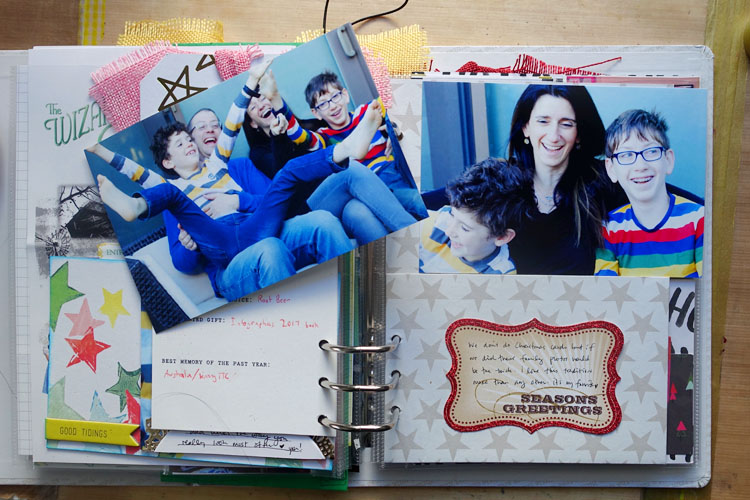 and finally actual page 20 is about how we went to see Star Wars.
love these photos