Here we are. Day 24 is me waking up to the sweetest note from my son and then the boys opening Christmas Eve presents.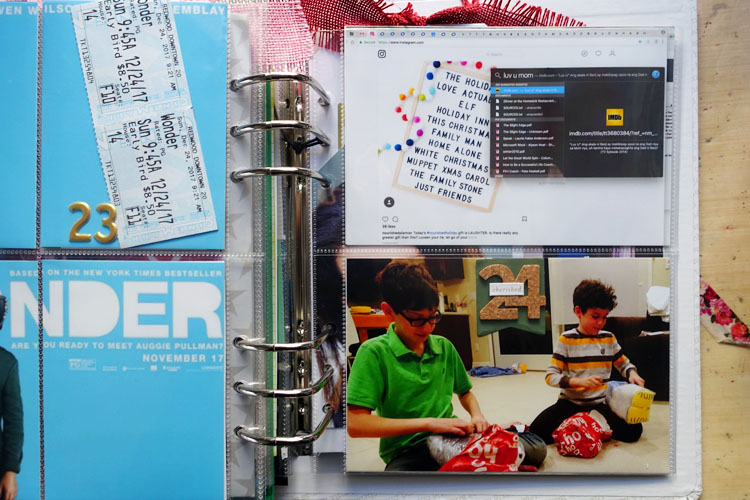 The next day has Christmas morning breakfast and the post opening presents shot of our floor.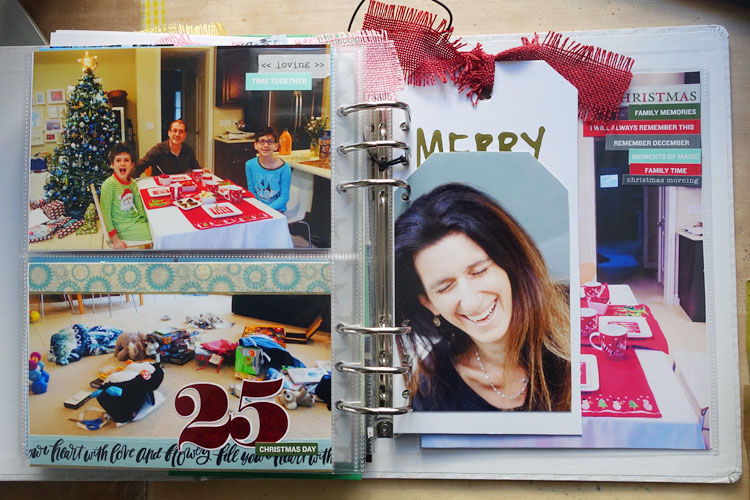 Then it's my card and the big tag card.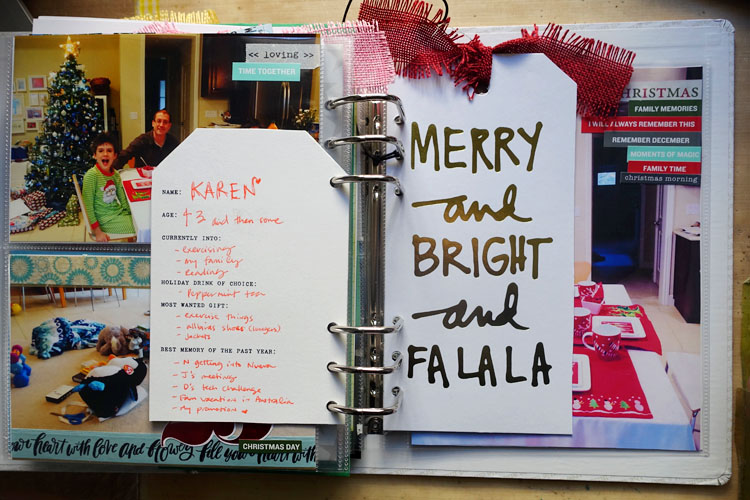 The back of that card contains all my journaling and the next page is our Christmas table which I always love photographing.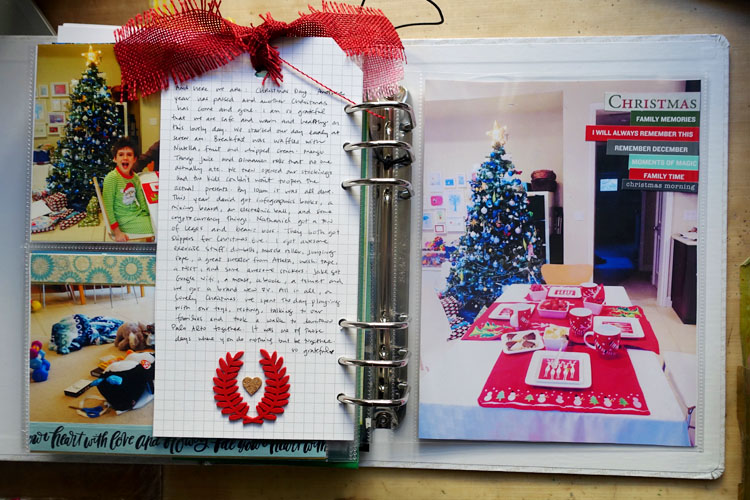 And the last page is always flowers and my word of the year for 2018.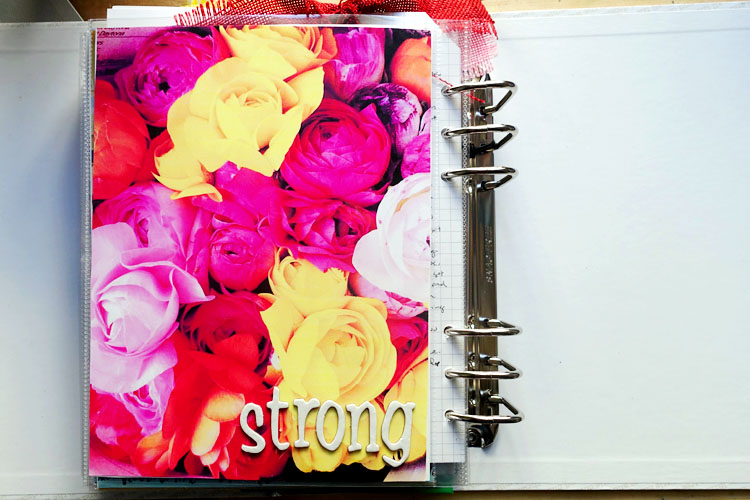 love this project. <3