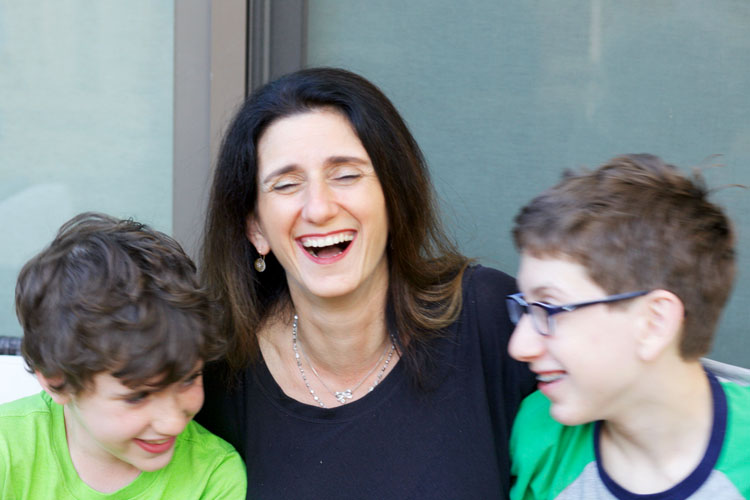 Weekly Intention: This is the first official week of Summer as far as I am concerned because this week we are all back from vacation, Nathaniel starts camp, it's a full week of work for me and David will be alone managing his work schedule at home, and Jake will be working at home or office with David. This is how we plan to spend the next six weeks with the exception of one week where Nathaniel has no camp. While I was on vacation, I set some intentions for myself and my work with the rest of my family. My hope this week is to get started on all of that so that I can make sure to start a positive cycle and take advantage of the more relaxed schedules during summer to establish some routines and habits for myself. So my intention this week is to start being more intentional and focused about both my work and my personal life.
This month's intention is: Mentally Strong: Time to learn some new things. How can you grow intellectually? What classes do you want to take? What do you want to teach the kids? Oh this one is interesting. I am actually deciding not to do this. Instead I will focus on some personal goals. I will teach kids stuff, and that's definitely one of the intentions. Nathaniel and I will work on math and writing together. David and I will work on Physics and Computer Science. For me, though, I am focusing on three things: health (exercise+food+meditation), art (drawing and watercolors), and stories (journaling and simple scrapbooking.) That's my focus for July.
One way I will stretch this week: i started doing the couch 2 5K and that's definitely stretching me.
One boundary I will set this week: i will set clear boundaries at work so I can come home and take the time I need to do the things I want.
This week, I will focus on pleasing: i am going to give this week to me to get myself started.
One new thing I will learn this week: i'm going to go back to learning to to draw.
One area where I will go deeper this week: journaling
What do I need to sit with this week? how to create a schedule where I can do all I want to do.
I am looking forward to: having a bit of a routine, i crave routine
This week's challenges: i think i will mostly struggle with soreness and jet lag
Top Goals:
Work: setup 1-1s, get started on both Sept and Dec.
Personal: couch 2 5K, exercise, good nutrition, journal, do art
Family: physics with david and math with Nathaniel
I will focus on my values:
Love: love for the adjustment period and settling into a routine
Learn: how do draw
Peace: peace with the soreness, it will go away
Service: to myself this week.
Gratitude

: for having the time and space to try new things.
This week, I want to remember: that things take time, not days or weeks but months or years. be patient.
---
Stronger Than Before is a year-long project for 2018. You can read more about my projects for 2018 here.