I've wanted to visit the Galapagos Islands for as far back as I can remember. We finally made this dream come true thanks to the Deb at Edge of Wonder Travel. When we came home, I made a travel journal using Ali Edwards' Travel Collection. Here's my album and the journaling: (as I put this together, I realized one of the journaling pages hadn't been printed so I have since fixed that!)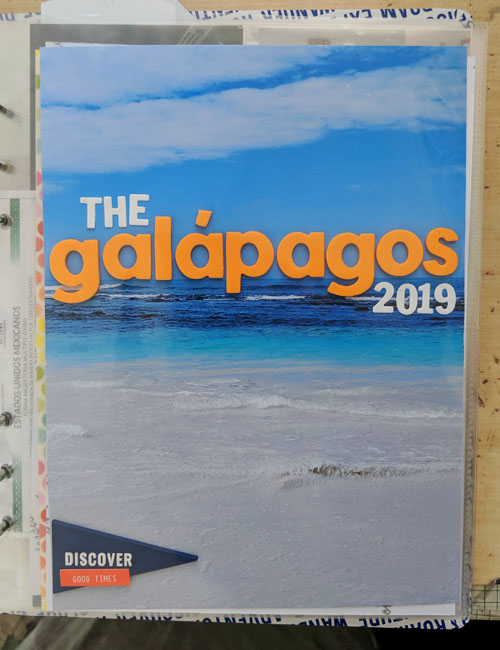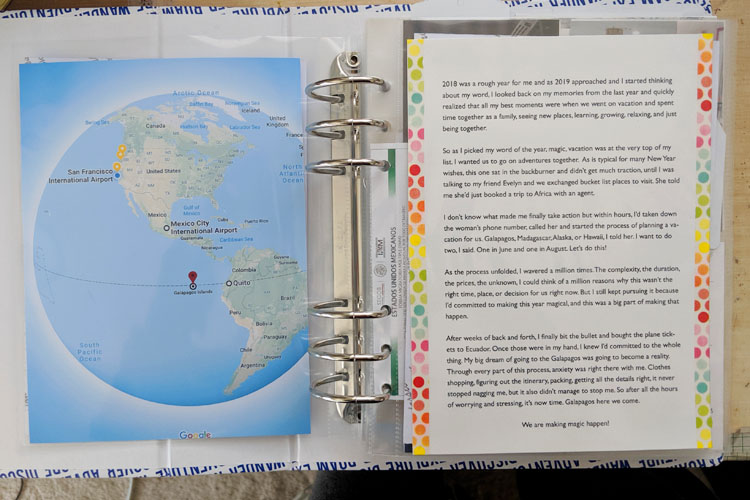 2018 was a rough year for me and as 2019 approached and I started thinking about my word, I looked back on my memories from the last year and quickly realized that all my best moments were when we went on vacation and spent time together as a family, seeing new places, learning, growing, relaxing, and just being together.     
So as I picked my word of the year, magic, vacation was at the very top of my list. I wanted us to go on adventures together.  As is typical for many New Year wishes, this one sat in the backburner and didn't get much traction, until I was talking to my friend Evelyn and we exchanged bucket list places to visit. She told me she'd just booked a trip to Africa with an agent. 
I don't know what made me finally take action but within hours, I'd taken down the woman's phone number, called her and started the process of planning a vacation for us. Galapagos, Madagascar, Alaska, or Hawaii, I told her. I want to do two, I said. One in June and one in August. Let's do this!
As the process unfolded, I wavered a million times. The complexity, the duration, the prices, the unknown, I could think of a million reasons why this wasn't the right time, place, or decision for us right now. But I still kept pursuing it because I'd committed to making this year magical, and this was a big part of making that happen.
After weeks of back and forth, I finally bit the bullet and bought the plane tickets to Ecuador. Once those were in my hand, I knew I'd committed to the whole thing. My big dream of going to the Galapagos was going to become a reality. Through every part of this process, anxiety was right there with me. Clothes shopping, figuring out the itinerary, packing, getting all the details right, it never stopped nagging me, but it also didn't manage to stop me. So after all the hours of worrying and stressing, it's now time. GALAPAGOS here we come. 
We are making magic happen!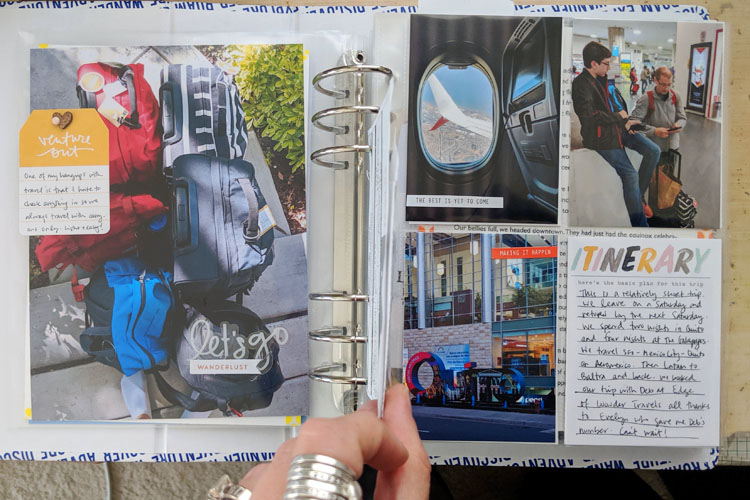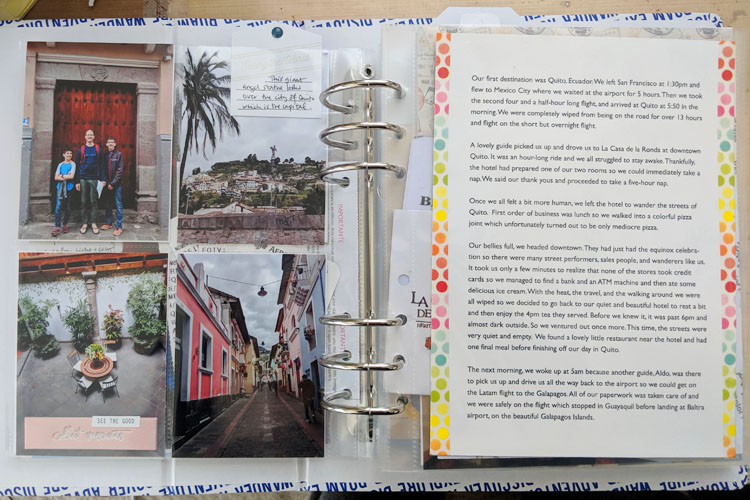 Our first destination was Quito, Ecuador. We left San Francisco at 1:30pm and flew to Mexico City where we waited at the airport for 5 hours. Then we took the second four and a half-hour long flight, and arrived at Quito at 5:50 in the morning. We were completely wiped from being on the road for over 13 hours and flight on the short but overnight flight.
A lovely guide picked us up and drove us to La Casa de la Ronda at downtown Quito. It was an hour-long ride and we all struggled to stay awake. Thankfully, the hotel had prepared one of our two rooms so we could immediately take a nap. We said our thank yous and proceeded to take a five-hour nap. 
Once we all felt a bit more human, we left the hotel to wander the streets of Quito.  First order of business was lunch so we walked into a colorful pizza joint which unfortunately turned out to be only mediocre pizza. 
Our bellies full, we headed downtown. They had just had the equinox celebration so there were many street performers, sales people, and wanderers like us. It took us only a few minutes to realize that none of the stores took credit cards so we managed to find a bank and an ATM machine and then ate some delicious ice cream. With the heat, the travel, and the walking around we were all wiped so we decided to go back to our quiet and beautiful hotel to rest a bit and then enjoy the 4pm tea they served. Before we knew it, it was past 6pm and almost dark outside. So we ventured out once more. This time, the streets were very quiet and empty.  We found a lovely little restaurant near the hotel and had one final meal before finishing off our day in Quito.
The next morning, we woke up at 5am because another guide, Aldo, was there to pick us up and drive us all the way back to the airport so we could get on the Latam flight to the Galapagos. All of our paperwork was taken care of and we were safely on the flight which stopped in Guayaquil before landing at Baltra airport, on the beautiful Galapagos Islands.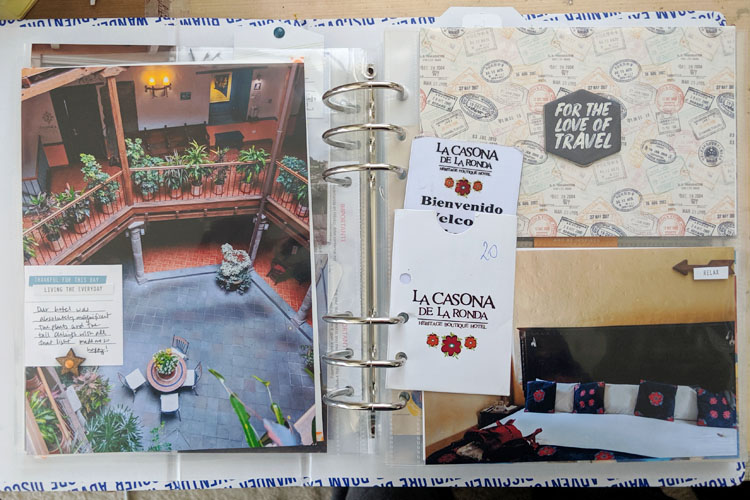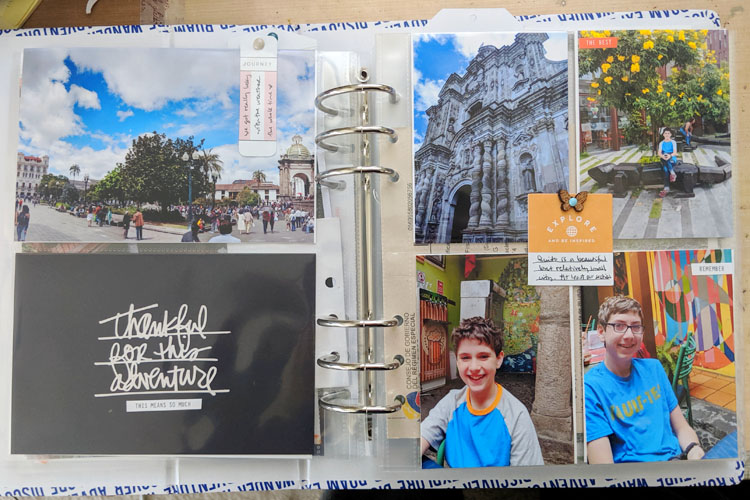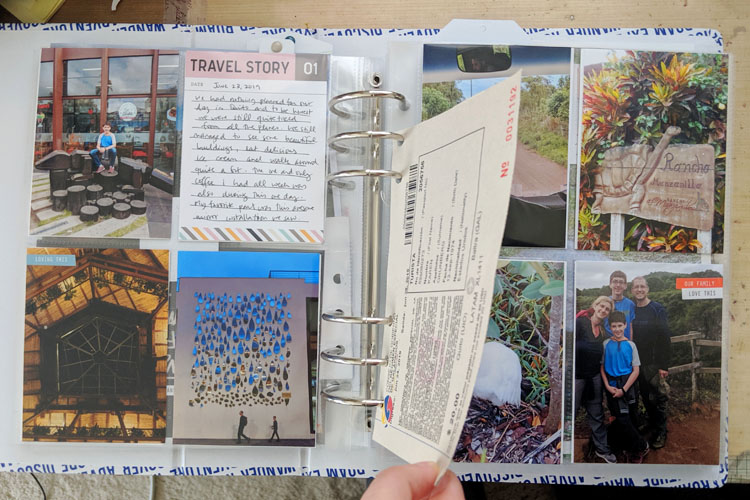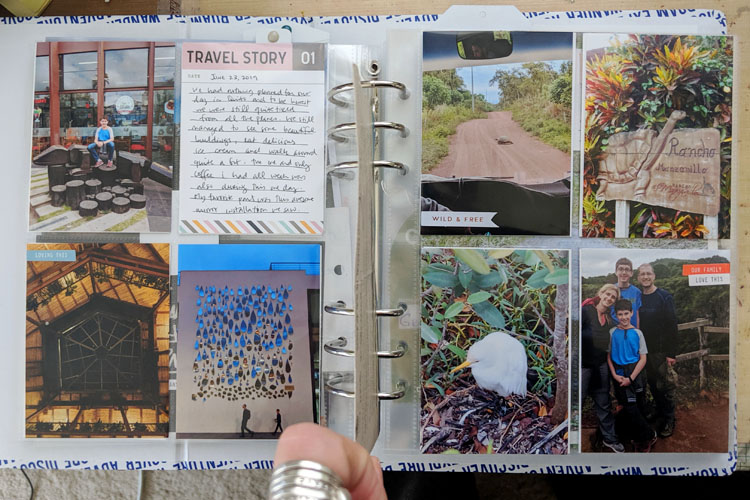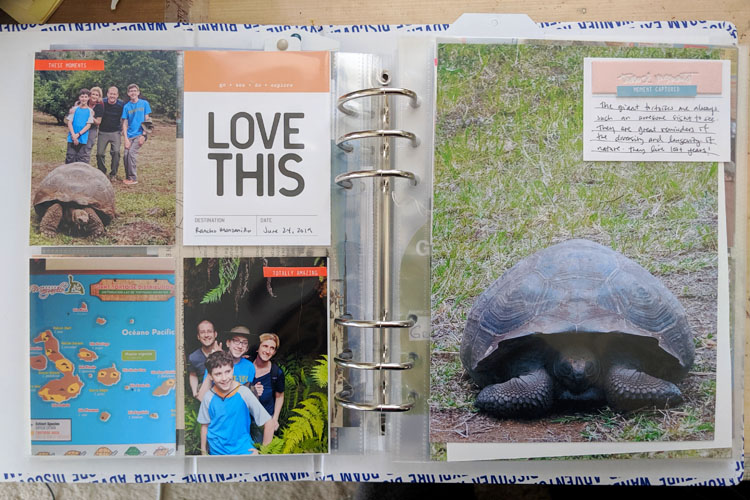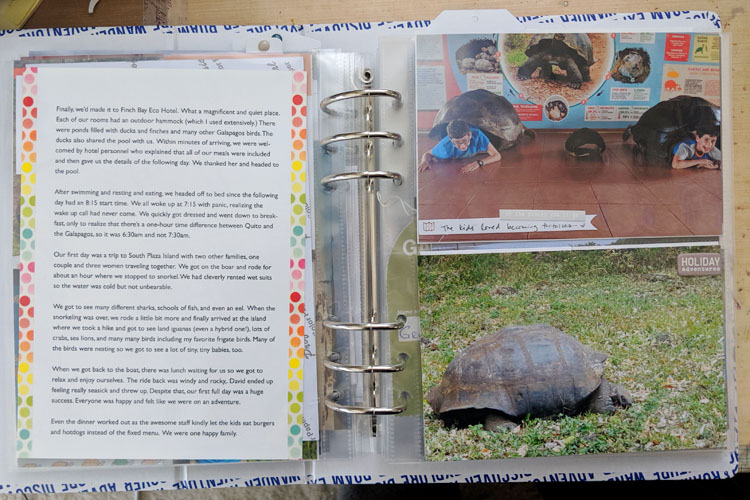 After we landed at the airport, we got off the plane onto the tarmac and slowly started walking.  Within moments, we saw two lizards fighting. This was exactly why we'd decided to come here: the magic of nature.
Another guide picked us up from the airport and got us on the bus, to the boat, to the minibus so we could arrive at our first adventure of the day. We drove near Rancho Manzanillo and took a meandering walk in the trees where we got to see some awesome finches and other birds.  We also got to see a giant sinkhole. We were quite tired from the 5am wake up go I got worried that the hikes would be too much but it was just the right amount. 
Right after our short hike, we drove to the ranch and had lunch surrounded by little birds and beautiful nature. The food was fresh but not super flavorful. 
This ranch was home to many, many giant tortoises so the guide first explained all about these tortoises and where there were from and how you can tell age and gender, etc. And then we started walking around the property so we could see these amazing animals ourselves.
Jake and I had seen giant tortoises in the Seychelles so we knew a little bit about them but the kids knew nothing. We got to see many of them, in all sizes. Little babies, giant ones, and everything in between. We found out tat they don't have ears and can't hear, but that they feel the vibrations when you approach them. 
After our tour, we took a very short drive to walk through an underground lava tunnel which was dark, cold, and magical. And then it was finally time to go to our hotel. We were all wiped and ready to settle in. One more boat ride later, we were finally at the section of the island where Finch Bay Eco Hotel lived. Even though we were tired, on the way down to the hotel, we couldn't resist the temptation to stop and observe the marine iguanas that were nesting.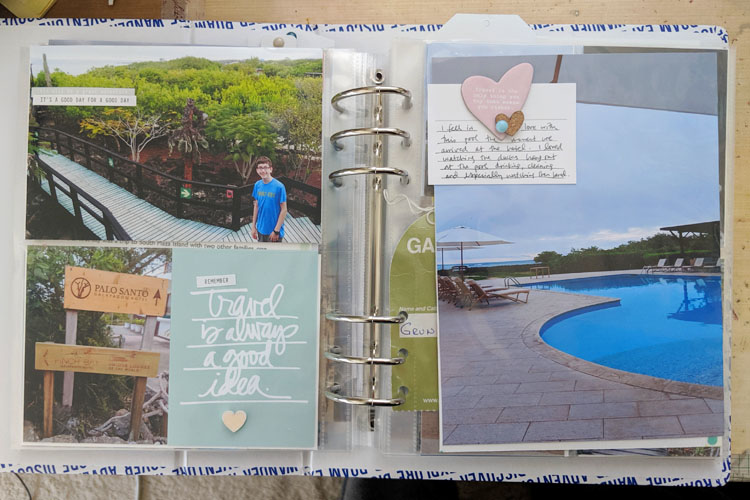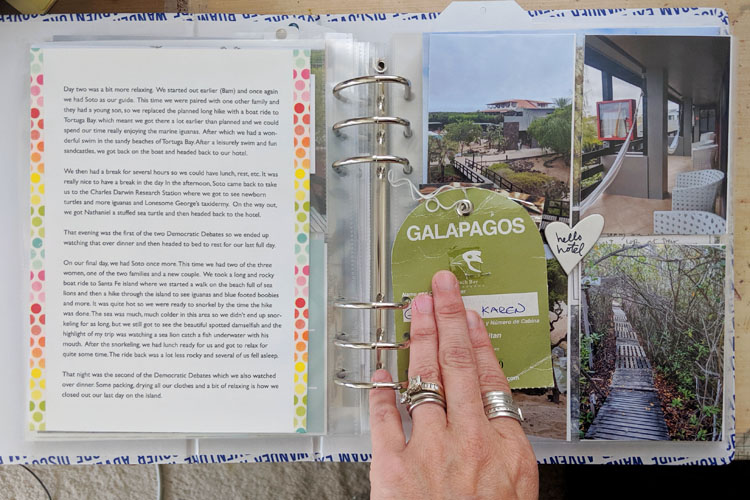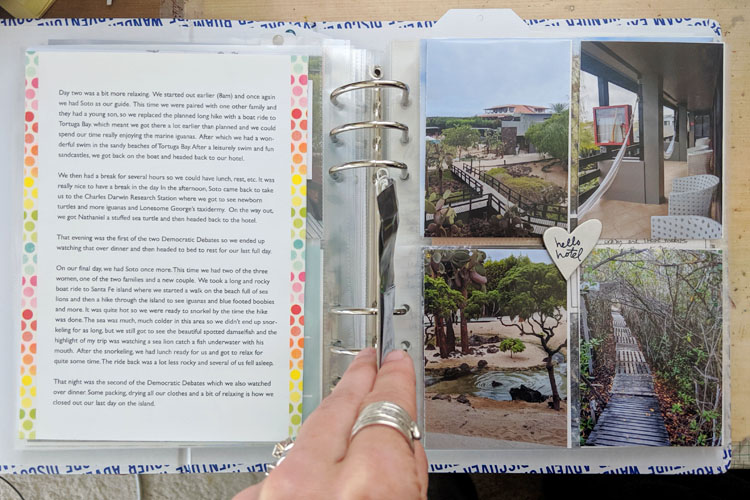 Finally, we'd made it to Finch Bay Eco Hotel. What a magnificent and quiet place. Each of our rooms had an outdoor hammock (which I used extensively.) There were ponds filled with ducks and finches and many other Galapagos birds. The ducks also shared the pool with us. Within minutes of arriving, we were welcomed by hotel personnel who explained that all of our meals were included and then gave us the details of the following day. We thanked her and headed to the pool.
After swimming and resting and eating, we headed off to bed since the following day had an 8:15 start time. We all woke up at 7:15 with panic, realizing the wake up call had never come. We quickly got dressed and went down to breakfast, only to realize that there's a one-hour time difference between Quito and the Galapagos, so it was 6:30am and not 7:30am.
Our first day was a trip to South Plaza Island with two other families, one couple and three women traveling together. We got on the boar and rode for about an hour where we stopped to snorkel. We had cleverly rented wet suits so the water was cold but not unbearable.
We got to see many different sharks, schools of fish, and even an eel. When the snorkeling was over, we rode a little bit more and finally arrived at the island where we took a hike and got to see land iguanas (even a hybrid one!), lots of crabs, sea lions, and many many birds including my favorite frigate birds. Many of the birds were nesting so we got to see a lot of tiny, tiny babies, too.
When we got back to the boat, there was lunch waiting for us so we got to relax and enjoy ourselves. The ride back was windy and rocky,. David ended up feeling really seasick and threw up. Despite that, our first full day was a huge success. Everyone was happy and felt like we were on an adventure.
Even the dinner worked out as the awesome staff kindly let the kids eat burgers and hotdogs instead of the fixed menu. We were one happy family.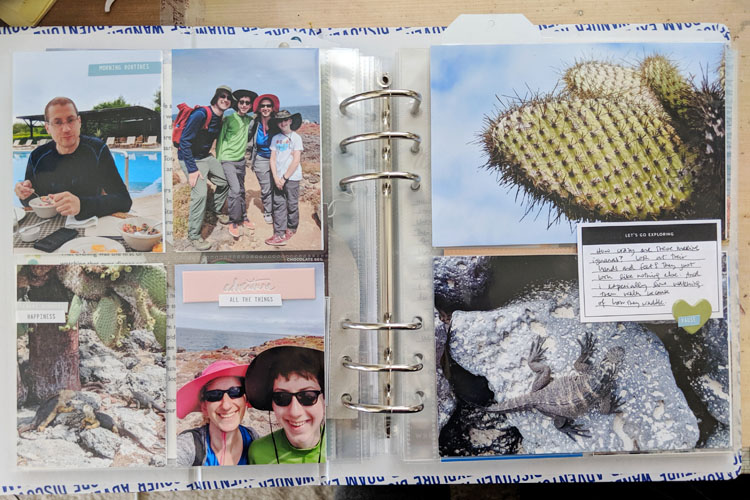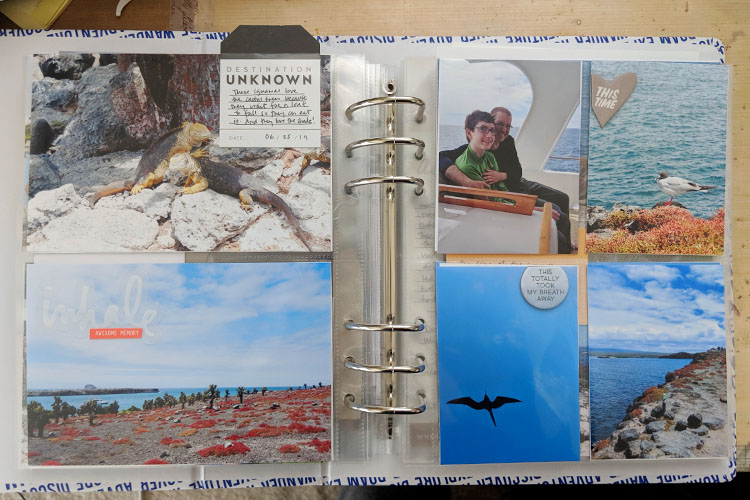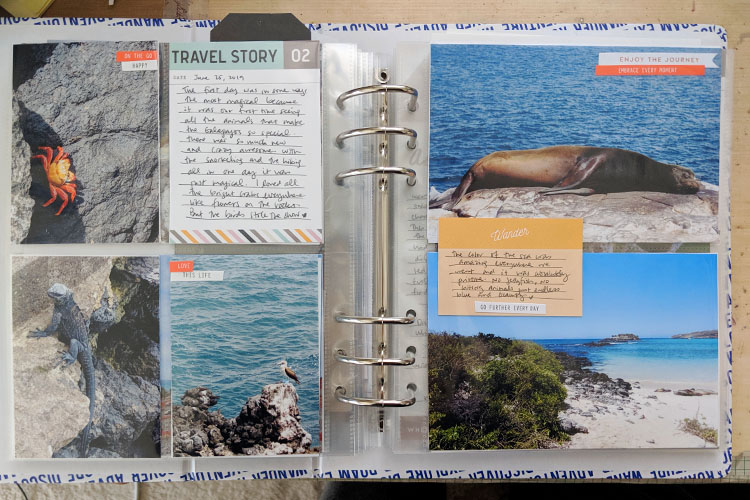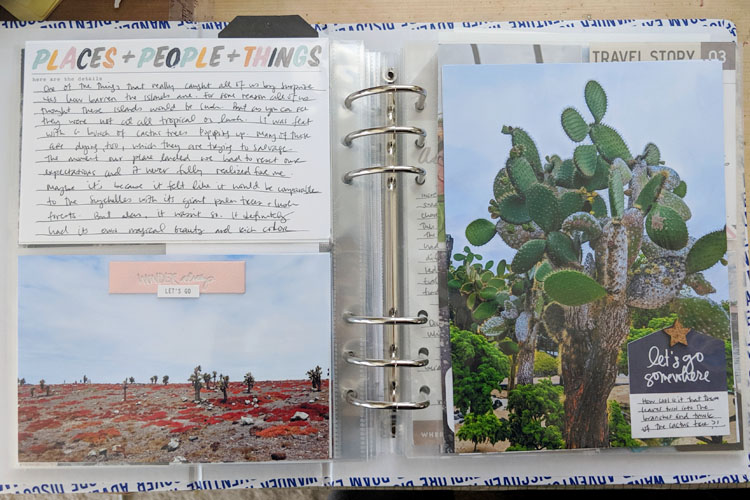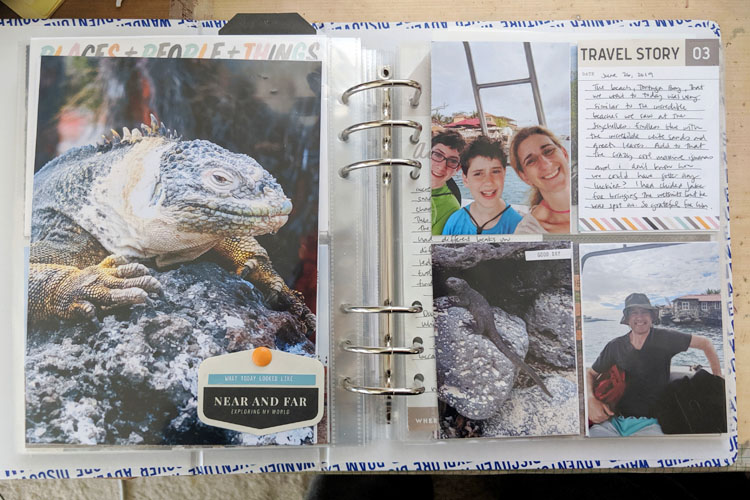 Day two was a bit more relaxing.  We started out earlier (8am) and once again we had Soto as our guide.  This time we were paired with one other family and they had a young son, so we replaced the planned long hike with a boat ride to Tortuga Bay. which meant we got there a lot earlier than planned and we could spend our time really enjoying the marine iguanas.  After which we had a wonderful swim in the sandy beaches of Tortuga Bay. After a leisurely swim and fun sandcastles, we got back on the boat and headed back to our hotel.
We then had a break for several hours so we could have lunch, rest, etc. It was really nice to have a break in the day In the afternoon, Soto came back to take us to the Charles Darwin Research Station where we got to see newborn turtles and more iguanas and Lonesome George's taxidermy.  On the way out, we got Nathaniel a stuffed sea turtle and then headed back to the hotel. 
That evening was the first of the two Democratic Debates so we ended up watching that over dinner and then headed to bed to rest for our last full day.
On our final day, we had Soto once more. This time we had two of the three women, one of the two families and a new couple.  We took a long and rocky boat ride to Santa Fe island where we started a walk on the beach full of sea lions and then a hike through the island to see iguanas and blue footed boobies and more. It was quite hot so we were ready to snorkel by the time the hike was done. The sea was much, much colder in this area so we didn't end up snorkeling for as long, but we still got to see the beautiful spotted damselfish and the highlight of my trip was watching a sea lion catch a fish underwater with his mouth.  After the snorkeling, we had lunch ready for us and got to relax for quite some time. The ride back was a lot less rocky and several of us fell asleep.
That night was the second of the Democratic Debates which we also watched over dinner. Some packing, drying all our clothes and a bit of relaxing is how we closed out our last day on the island.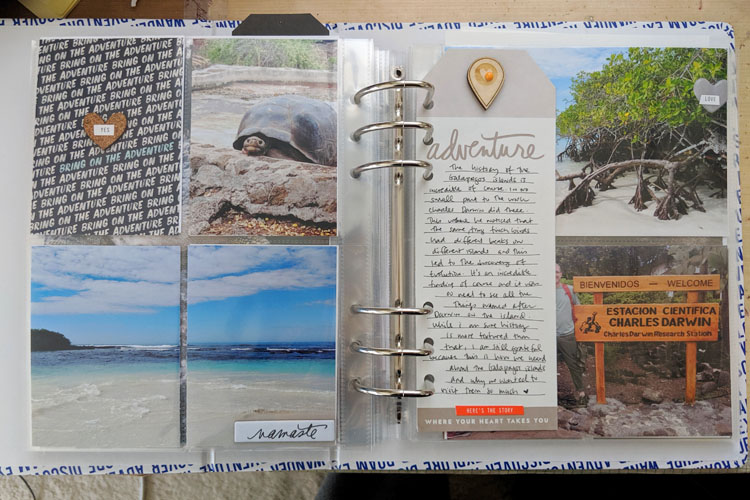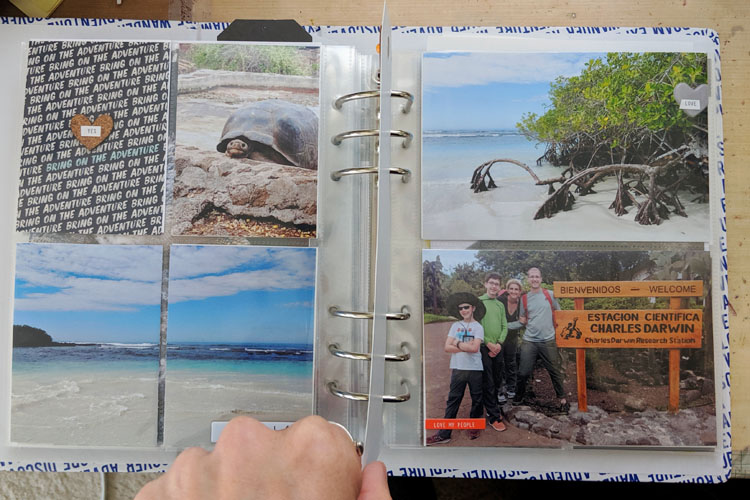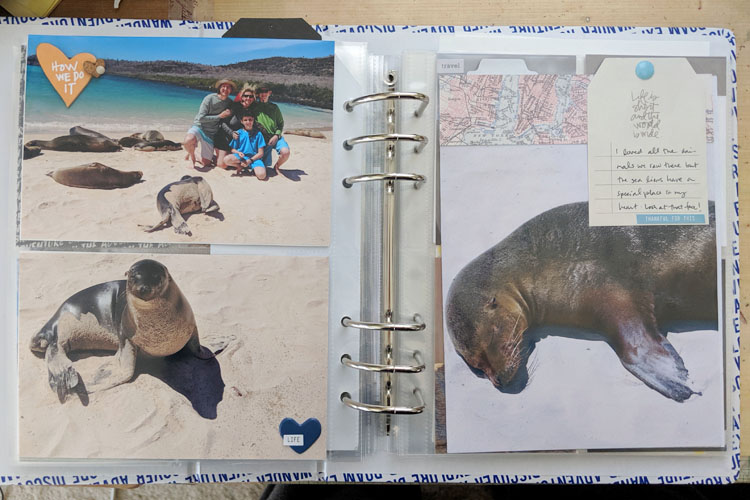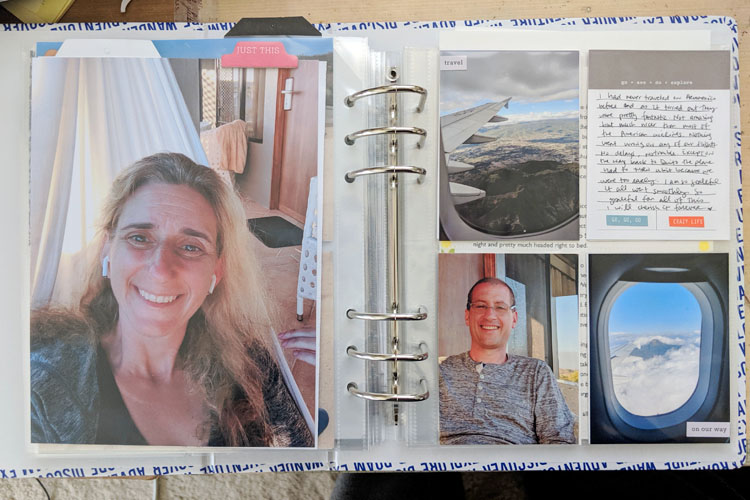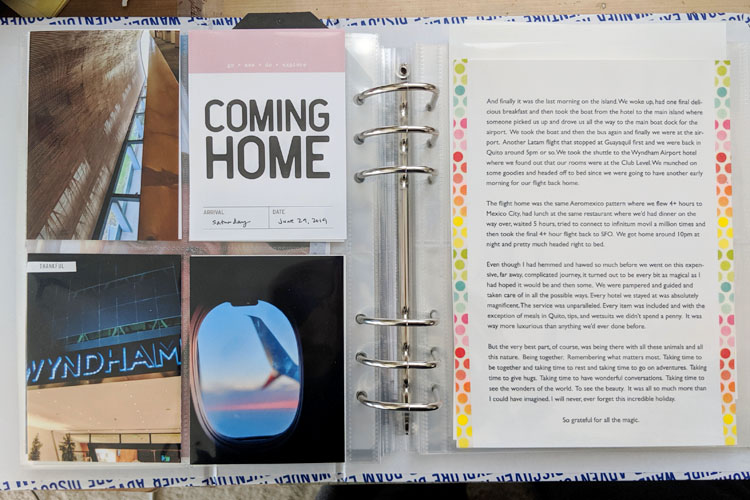 And finally it was the last morning on the island. We woke up, had one final delicious breakfast and then took the boat from the hotel to the main island where someone picked us up and drove us all the way to the main boat dock for the airport.  We took the boat and then the bus again and finally we were at the airport. Another Latam flight that stopped at Guayaquil first and we were back in Quito around 5pm or so. We took the shuttle to the Wyndham Airport hotel where we found out that our rooms were at the Club Level. We munched on some goodies and headed off to bed since we were going to have another early morning for our flight back home.  
The flight home was the same Aeromexico pattern where we flew 4+ hours to Mexico City, had lunch at the same restaurant where we'd had dinner on the way over, waited 5 hours, tried to connect to infinitum movil a million times and then took the final 4+ hour flight back to SFO.  We got home around 10pm at night and pretty much headed right to bed. 
Even though I had hemmed and hawed so much before we went on this expensive, far away, complicated journey, it turned out to be every bit as magical as I had hoped it would be and then some.  We were pampered and guided and taken care of in all the possible ways. Every hotel we stayed at was absolutely magnificent. The service was unparalleled. Every item was included and with the exception of meals in Quito, tips, and wetsuits we didn't spend a penny.  It was way more luxurious than anything we'd ever done before. 
But the very best part, of course, was being there with all these animals and all this nature.  Being together. Remembering what matters most. Taking time to be together and taking time to rest and taking time to go on adventures.  Taking time to give hugs. Taking time to have wonderful conversations. Taking time to see the wonders of the world. To see the beauty. It was all so much more than I could have imagined. I will never, ever forget this incredible holiday.
So grateful for all the magic.