This week's craft was inspired by this (I am so sorry, I seem to be missing the source. If you know it, let me know and I will add it.):
The hardest part was finding the wooden pegs. We finally ordered them online and it was way to expensive for what it is. But anyway, they're here now.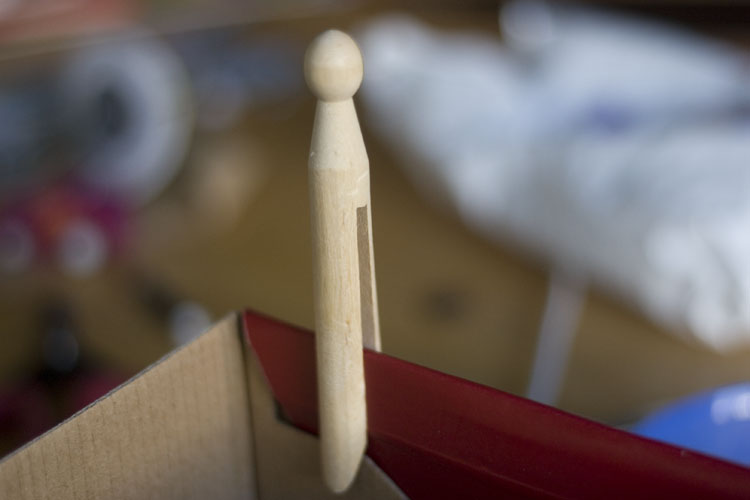 We wrapped some fleece on one and tied with fabric thread. Then he wanted to paint hair so we added a headband.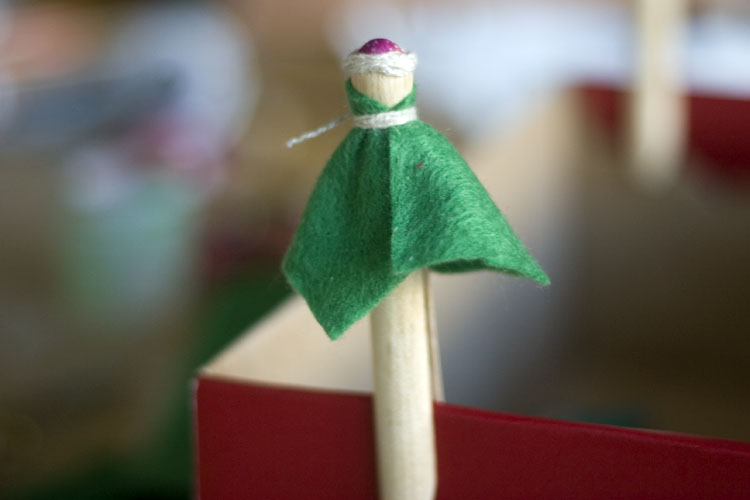 Then we drew a face and here we go!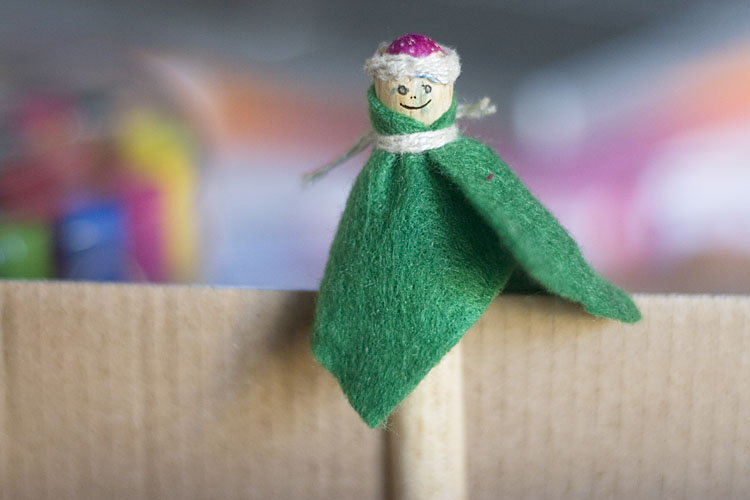 We then made another one with a black shirt and green pants. We did add hair to this one later too.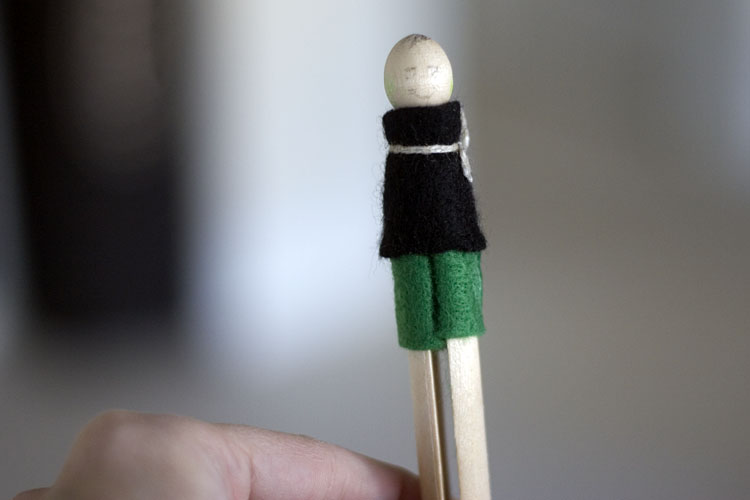 Not nearly as amazing as our examples but still, simple and super-fun!