I know I've done this before, but this last month of art journaling also meant that I finally finished the art journal I started back in 2008. So I decided it would be fun to to do a recap post about all of them. So here's the item:
56. Create an art journal and fill all the pages
So, as I mentioned, this journal was started in 2008. It was an old 7gypsies album I had and I covered it with a photo that I loved and with my word of the year for 2008 which was journey. Here's an image I took early this year: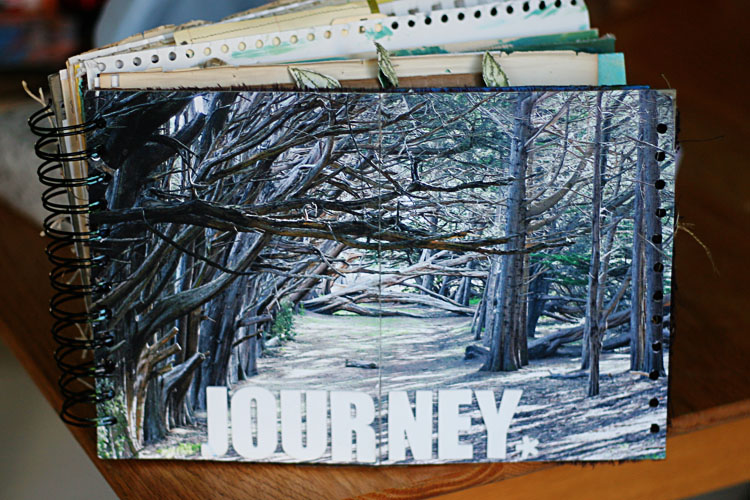 This year, I bought a journal kit from Rebecca Sower and added the hodge podge pages into this book. So it ended up with some scrapbook paper, some water color paper, some copic paper, tags, envelopes, etc. I then glued the cover so it was one piece. That failed at some point, so I punched some holes and put ribbon through them. Not sure that worked so well, either. But it held up. So now here's a look at all the pages I did this month: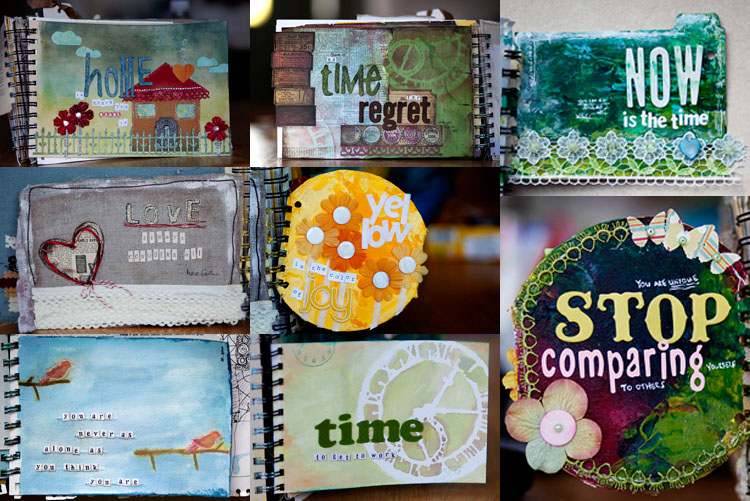 and more.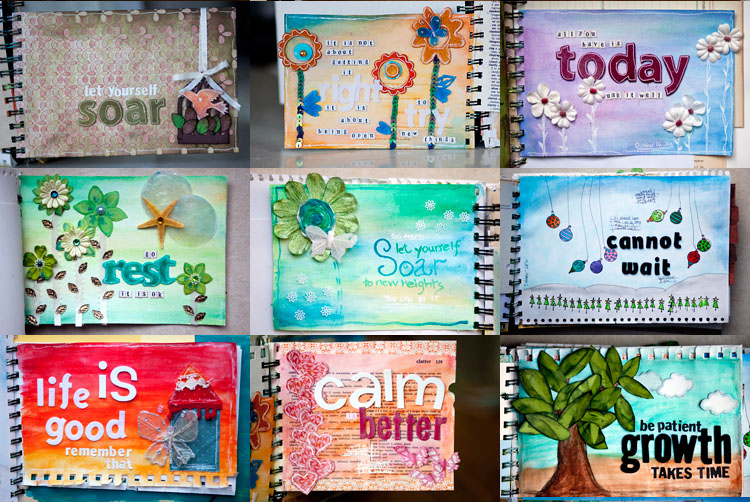 and one more set.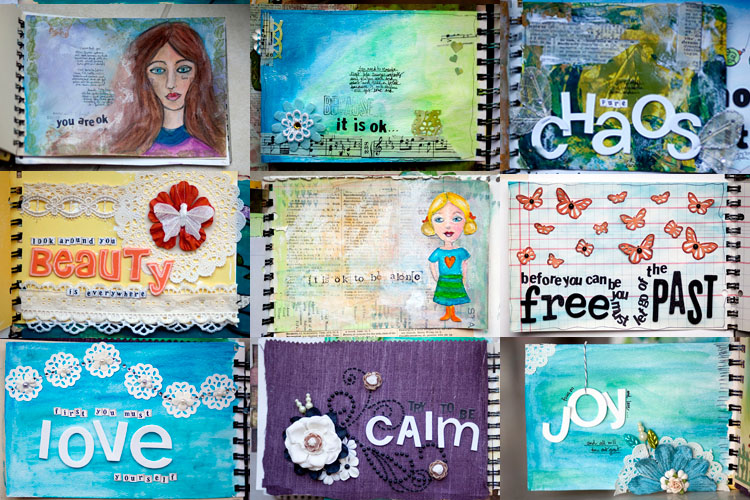 And here are some pages from July and before.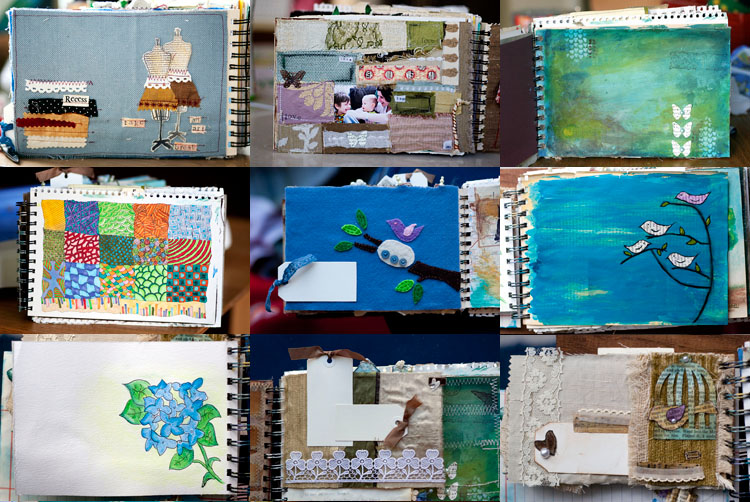 remember the trees from months ago?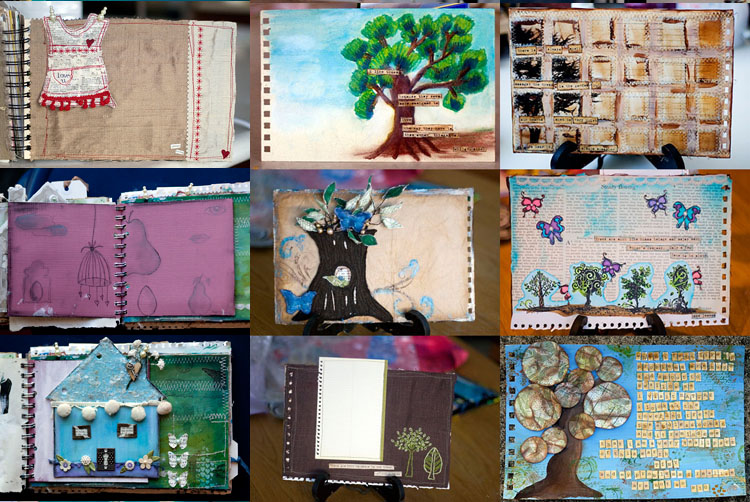 and more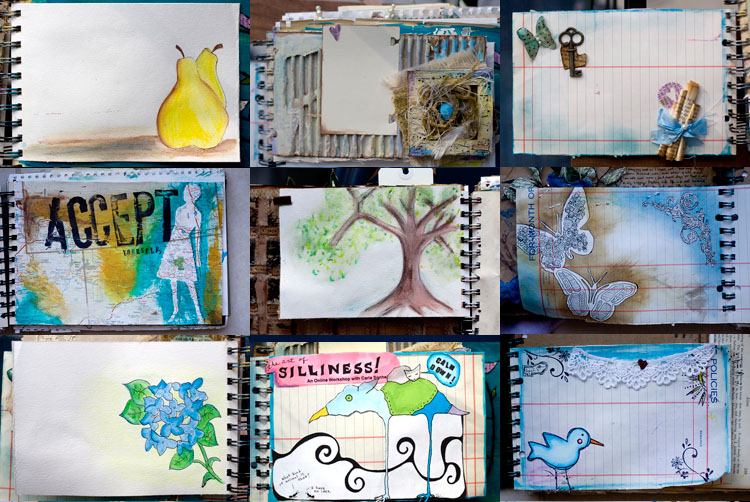 And here are some shots of the album before and after: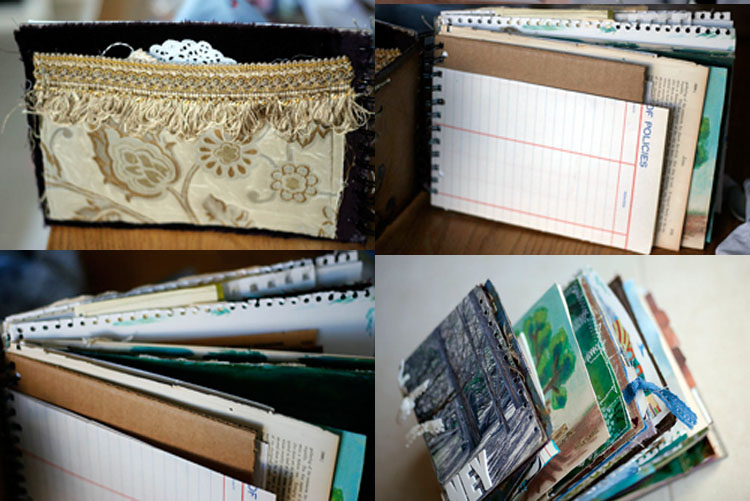 And finally here's a top-down look for you.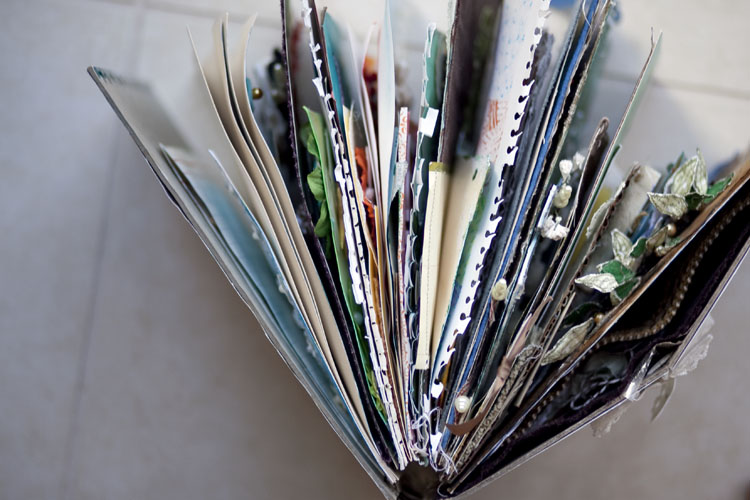 And there we are. I can't believe this journal is done. I think for next year, I will make another journal and do pages once a week. Maybe I can keep it up.