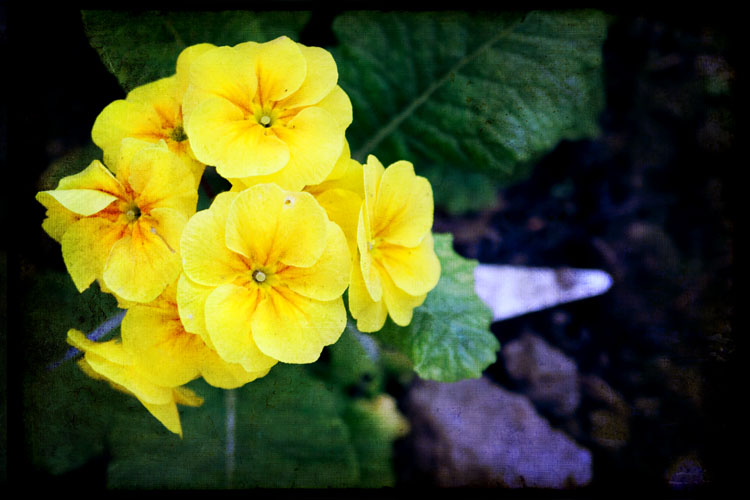 A few months ago, I posted a list of classes I took in 2011. I thought it would be useful to share classes I'm signed up for, so far, in 2012 as well. So here's what I have so far:
I Heart Drawing: I actually started this class at the end of 2011. I am a huge fan of Jane Davenport and a class on learning how to draw full figures (as opposed to just portraits) seemed very alluring. A class specifically designed for drawing and not mixed media was also something I really wanted. So even though it was the end of the year (and a really busy time) I just went for it. And I am so so glad I did. Jane is not only an

excellent

 teacher but she's kind, patient, sweet, and funny. And talented. She's amazingly talented. Her videos are detailed, step-by-step and extremely well done. If you're interested in drawing figures at all, I cannot recommend her class enough. I am still working my way through the very comprehensive lessons and enjoying every single minute of it.
One Little Word: I took Ali's class last year but didn't really do the work each month. This year, I am taking the class again and doing the work. My word this year (savor) is really important to me and I love how this class ensures that I keep it front and center all year round.  In my opinion, a class with Ali never disappoints.
Move More Eat Well: Cathy's journey and blog posts were the biggest reason I started my own health journey. Even though I did the work, I don't know if I would be here without her and I will forever be grateful to her for it. At first I wasn't going to take this class but as I thought about it, I decided I could use some encouragement and active attention as I maintain the weight loss, work on nutrition and strength this year. I've taken classes with Cathy before and I know she's an attentive and dedicated teacher.
Body Restoration: This is Melody and Kathy's new class. Last year, I took Soul Restoration 1 and 2 and they were two of the best classes I took all year. So when this class was posted, I didn't even hesitate for a second. Even though I've lost a lot of weight and many of my body issues have improved a lot in the last year, I knew this class would be powerful and useful and one I was glad I took. And I was right. We're three weeks into it and I already love every second of it. As it always works with Melody's classes, I am discovering thoughts I didn't know I had. I am learning, growing and doing art. What more can you ask from a class?
The Science of Willpower: This is a local class I am taking so I linked to the book that my teacher published that's based on the class content. This year, I wanted make an effort to take more classes locally. When I looked at the Winter offerings, this class stood out to me. As someone who works on being organized and has a lot of daily tasks, willpower is a fascinating subject to me and I figured I'd love to learn more about it. So far, I've only had two sessions and it's proven to be incredibly interesting and wildly useful. I really look forward to the rest of the classes. And I love leaving the house and going to a class at a university.
grafting happiness: I've taken several of Stephanie's journaling courses and have found each of them to be profoundly moving. I have loved every minute of her lessons and when she announced (today) her new one, I didn't even hesitate for a second. Stephanie is an amazing artist and an incredible soul. Her journaling classes are some of the best I've ever taken. I can't wait for this one to start.
The Art of Wild Abandonment: I've already talked about how much Christy has affected my art journaling journey. So I tend to take all of her classes. I'm also a huge fan of Junelle as a person and as an artist, so when Christy announced that she'd be hosting Junelle's first class, there was no way I was missing it. I would have taken this class just to support Junelle and Christy as the wonderful people they are, but I also happen to adore, admire, and am awed by Junelle's art. So I have no doubt this class will be truly amazing.
Mindfulness Based Stress Reduction: I'm not actually taking this class until the summer but I am already signed up for it. It's another local course offered at a nearby Medical Foundation. So I linked to the wikipedia page that explains the idea behind the class. One of my major goals this year is to learn to slow down and meditate and breathe. Here's the short blurb about the class: These benefits include an increase in the body's immune system's ability to ward off disease, a shift from a disposition towards right prefrontal cortex, associated with anxiety, depression, and aversion, to the left prefrontal cortex, associated with happiness, flow, and enjoyment. Other benefits include a different and less invasive way of healing patients with chronic pain related illnesses, a reduction in debilitating stress and the hormones that come along with it,(such as cortisol,) and an improvement in one's overall happiness and well-being in life. Doesn't it sound worthwhile? I figure it might help with my TMJ. Or help me finally create a meditation practice. And if neither, well I certainly always welcome even more improvements in my overall happiness.
There we go. This is the list of classes I have for 2012 so far. I know it looks long, but, this year, I'm being a bit more mindful about the classes I am taking. Keeping in consideration cost, time commitment, and alignment with my goals. This allows me to make sure I give each class my full attention.
Added after this post:
Letter Love 101: Art Journaling: If you read here at all, you know that I am trying to get better at lettering so this class was absolutely perfect for me.