As promised, here's the page I did with the Stars and Circles template from yesterday's hop: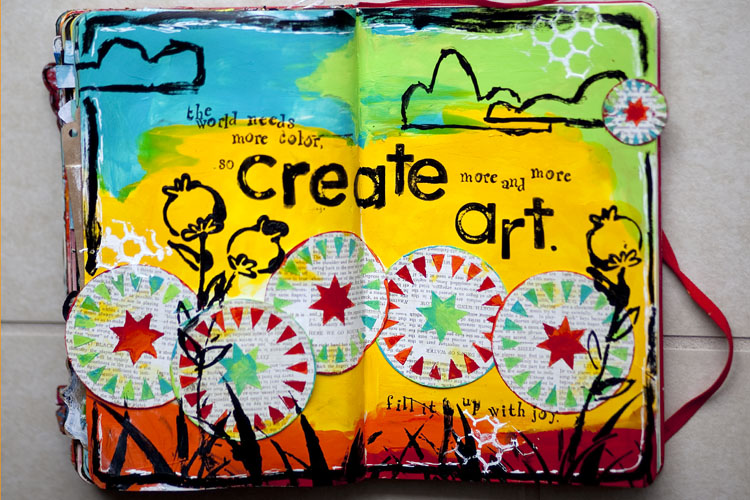 To create these circles, I just got some text paper and cut them into circles: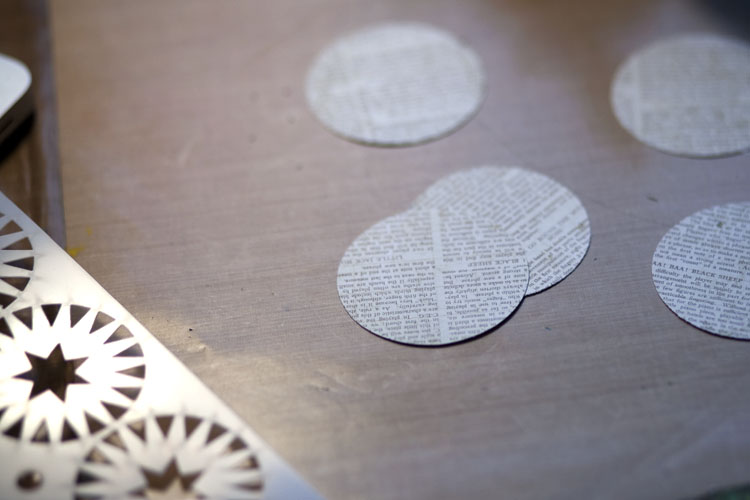 and then painted the template on them using two different sets of colors. I used red and orange and green and blue: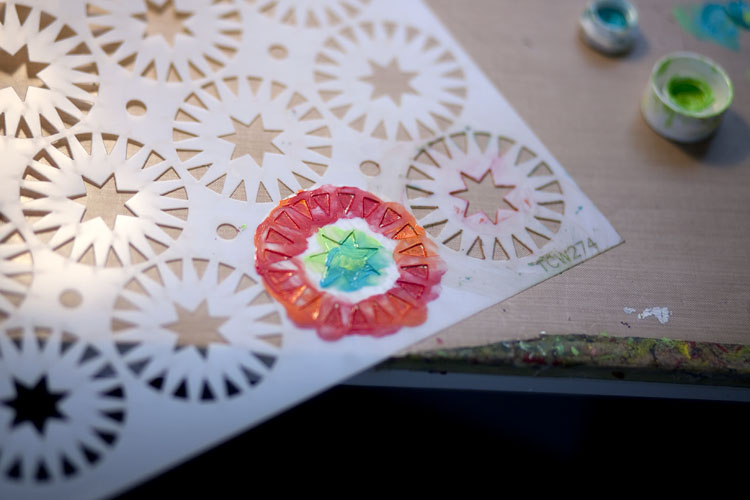 Once it was painted, I just rubbed some more paint along the edges and adhered them onto my page.
I painted the background and stamped the words after adhering. I then used three other stencils: poppies, clouds, and butterfly meadow to create the black parts. And finally added the white with reverse chickenwire.
The words say: The world needs more color. So create more and more art. Fill it up with joy.
---
Journey into Collage is a project for 2012. You can read more about it here.