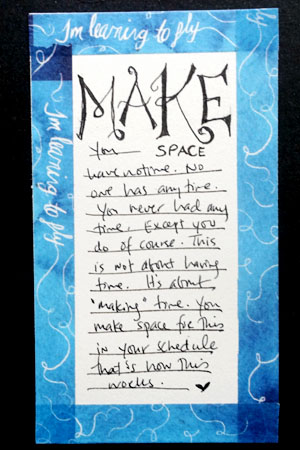 This card says: Make Space. You have no time. No one has any time. You never had any time. Except you do of course. This is not about having time. It's about "making" time. You make space for this in your schedule. that's how this works.
We all have the same 24 hours in the day. It's what we do with our 24 that matters.
---
Twenty Mantras is a Monthly Project for October 2017. You can read more about my projects for 2017 here. You can read about the start of this project here.