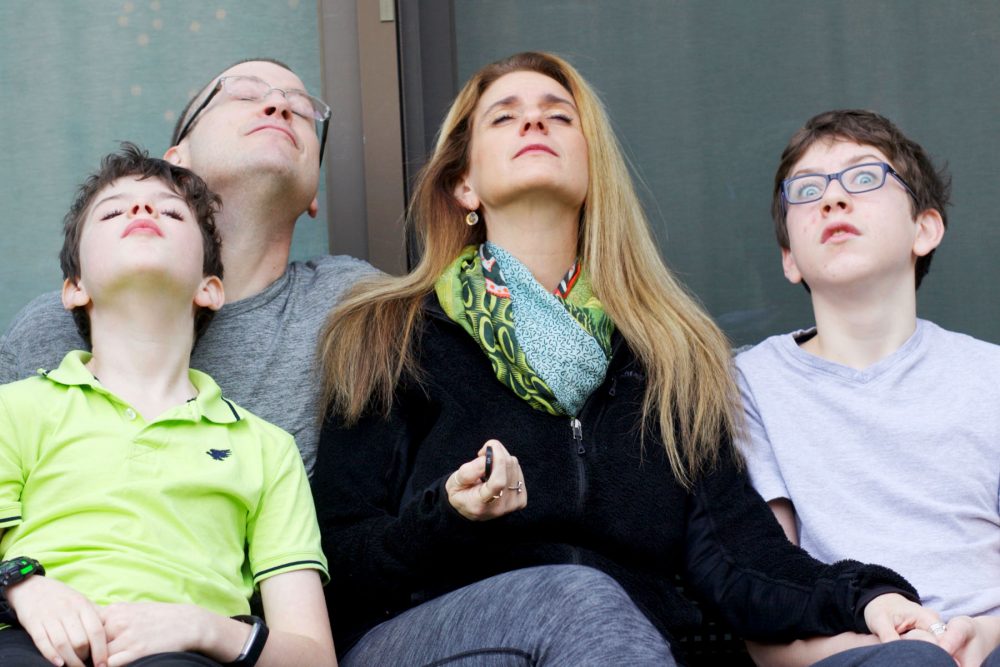 Magic I Saw this Week: Hmm. this week was weird as it felt like it was taking forever even though it was only a 4-day week. But still here's what I saw: my husband is super kind to me and I am grateful that we are at a point in our relationship where we both want to do the work to move through tough spots instead of giving up on each other. We are both getting better at communicating and being self-aware. It's hard work and I think it's important to acknowledge it. I saw both of my kids working hard and pushing their own boundaries but i also saw both of them being good at taking care of their own needs. Self-care is super important and I am grateful that they prioritize it. I am grateful for my manager who is thoughtful, personable and kind. In fact, so many of my colleagues are and I really am so grateful for many moments of open, honest conversations, kindness, help, grace I receive throughout the week. I am very lucky. I also am grateful for the room/space I have in my life to do what I care about and what I need. California was kind to me this week, too, with no rain. And I've noticed the days are getting longer, magic of light is coming back.
Magic I Made this Week: We went to the water twice this weekend. We . went on a walk together as a family and then we went rowing. Both of those were absolutely magical for me. Especially sitting on the canoe, sipping coffee and being surrounded water, birds and my family.  Jake and I are still doing the yoga every single morning. I went to the gym twice this week since there was no work on Monday and I worked from home Friday. I journaled daily. I made time to draw at work twice this week and left work early and worked at home on Friday.  I lit all the twinkly lights in my room, i also bought ranunculus for myself and Youtube's been giving me awesome fire crackles and sea sounds. I took lots of time to read on the couch quietly. 
Magic of Me that I explored Week: I finally did something here. I've spent some time writing down what I think are positive characteristics about me. What are less positive ones. What are some unique things about me. I think part of owning the magic of me is being clear about what makes me, me. So i am making some progress here. 
Top Goals Review:
Work: got some meetings on calendar, revised plans, started communicating them. scheduled very few agenda items, did not start the email (or only did a tiny bit.)
Personal: kept up with journaling + art + yoga, pushups, gym.
Family: did not do any physics with david this week. he had too much other work,  did very little math with nathaniel. cooked for Jake only once. we did family photos and celebrations. we went on two adventures!
I celebrate: my kids doing exceptional on their ERBs.
I am grateful for: getting to work from home on Friday, I was very triggered and needed the time and am grateful for ir.
This week, I exercised: I've done yoga every morning and I've also done 10 pushups a day minimum each day. I also went to body pump once times, and another yoga class at work. 
Self-care this week: Still journaling, sleeping reasonably well, and leaving work as early as possible to work from home as much as possible. Need to do better with nutrition, thinking about some plans.
I showed up for:  nothing particular this week :/
I said yes to: quiet reading time this week. i needed it.
I said no to: working when i really needed the time off.
Core Desired Feelings Check-in:
Embrace: i am embracing who i am and watching my feelings still. i am still reacting more than responding but i am catching it sooner now.
Alive: going rowing was huge for my feeling alive.
Lighter: journaling is really helping here. having a regular outlet. also kindness from my colleague in NYC helped a lot here.
Kinder: i was kinder to my friend this week, too, she really needed it. also to myself on Friday when i needed it.
Surrender: i surrendered a lot this week. i let the moment be. 
What I tolerated this week: i felt discombobulated and overwhelmed much of the week but I just tried to take it one day at a time.
My mood this week was: overwhelmed.
I am proud of:  moving through my shame thoughtfully and consciously.
I forgive myself for: reacting in a meeting on Thursday. I acknowledged it and then went about both apologizing and fixing while also giving myself grace.
Here's what I learned this week: i learned that i am a work in progress and so is everyone else. that things are not black or white. that living is tricky. living with others trickier. that it's best not to make decisions from one moment. that i need to just talk less. especially when i am nervous and tend to talk even more. and that i want to own who i am instead of being triggered by what others say. 
What I love right now:  i am really enjoying that joining netgalley has meant I read on my kindle more which means i make more quiet time in my life to read (and that i play a lot less candycrush.)
---
Weekly Reflection is a year-long project for 2019. You can read more about my projects for 2019 here.