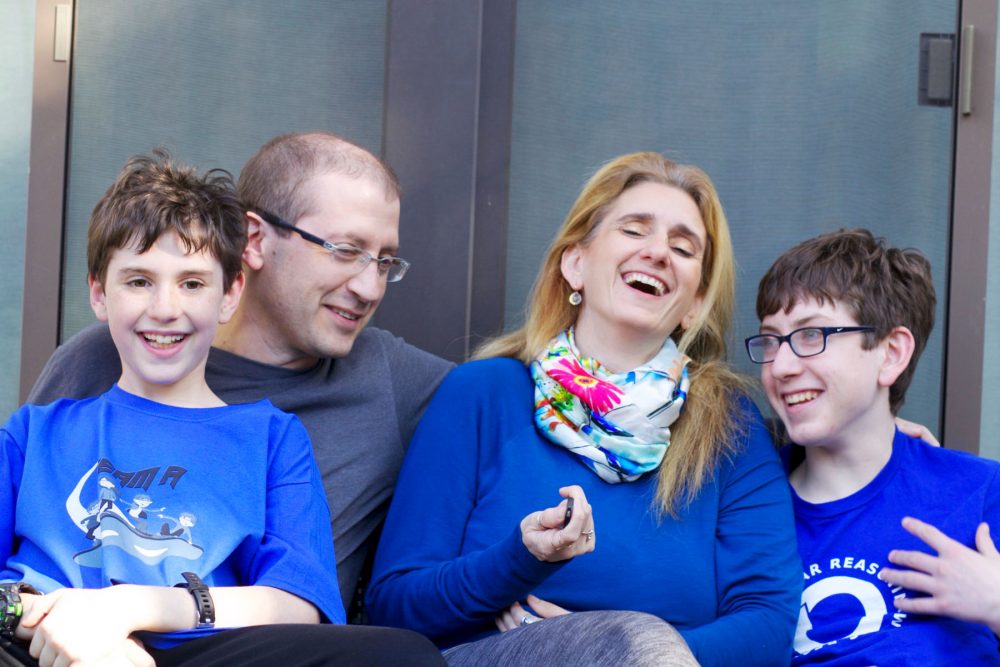 Magic I Saw this Week: This was an odd week with two days at work, one day of all day meetings and two days working from home. The biggest magic I saw this week was my kids and Jake. Their kindness and their love. My mom also sent me a loving email. There was much joy and magic in the weekend even though it was also super-tiring.
Magic I Made this Week: Lots of magic made this week. I worked super hard on Monday and Tuesday for an all-day meeting on Tuesday. I got a tremendous amount done on Thursday both with my personal todo list and with my work one. I had some time with a friend and a bunch of time with my husband. I worked with each kid for a bit, too. I even called a travel agent to make some progress on the summer vacations. I am feeling good about the magic I made this week.
Magic of Me that I explored Week: Hmm. I got my hair done. I met with a friend. I learned some things about myself. This week has had a lot of ups and downs so I am trying to figure out what more progress would look like here. I will brainstorm some.
Top Goals Review:
Work: I wrote two of the docs, did promo committee and did HC packets, kept up with email, finished last perf. got it done!
Personal: did daily drawing, did not at all journal but I want to bring . this back so I've been thinking about it, did daily yoga, and took time for me.
Family:  finished tech challenge whoohoo, will do . broadcom stem registration this weekend, call and agent to figure out summer, figured out spring break, figured out N bday and N trip and even David's trip! did little with N, did not cook dinner, worked with D a tiny amount. Did spend lots of time with love of my life.
I celebrate: David got an award at the Tech Challenge! Both the kids' teams completed it and some great news for Jake too!
I am grateful for: working at home and getting so much done this week.
This week, I exercised: i did yoga every day, twice on Tuesday and body pump on Monday.
Self-care this week: got my hair done, met with a friend for breakfast (one i hadn't seen in a year.) and working at home and doing art daily and all the yoga are a win for me right now, also leaving work as early as possible. I do want more journaling time but i will work on that.
I showed up for: my kids, for work, and for me!
I said yes to: getting so much done this week.
I said no to:  delaying things even more and got some solid things done this week.
Core Desired Feelings Check-in:
Embrace: i am embracing my feelings but i am also trying not let them stop me.
Alive: it felt really alive once i got a few of the long-time to dos on my list!
Lighter: i feel lighter now that i've crossed off some long-time todo items.
Kinder: this has been hard. i'm working on it.
Surrender: yoga has been the biggest help here still but i've also been telling myself not to get too caught up in pennies as I take action. I tend to get paralyzed over spending money and i've been trying to coach myself to do a bit better here.
What I tolerated this week: a super long weekend and lots of rain.
My mood this week was: all over the place to be honest.
I am proud of: all the work we each got done this week!
I forgive myself for: being so hard on myself.
Here's what I learned this week: i am learning to remember that life is short and i want to make magic happen. sometimes in small ways and sometimes in BIG ways and i want to make sure i do some of those big ways!
What I love right now: Really grateful for April. We have some lovely vacation time and celebrations for Nathaniel and an exciting trip for David all in April (and more in May) so I am very thankful for this spring month.
---
Weekly Reflection is a year-long project for 2019. You can read more about my projects for 2019 here.