Here's the next page: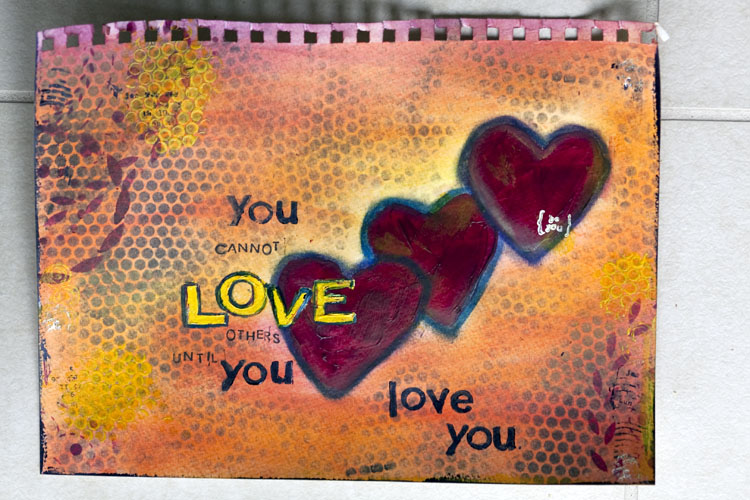 The full text reads: You cannot love others until you love you.
Here are some details from the page: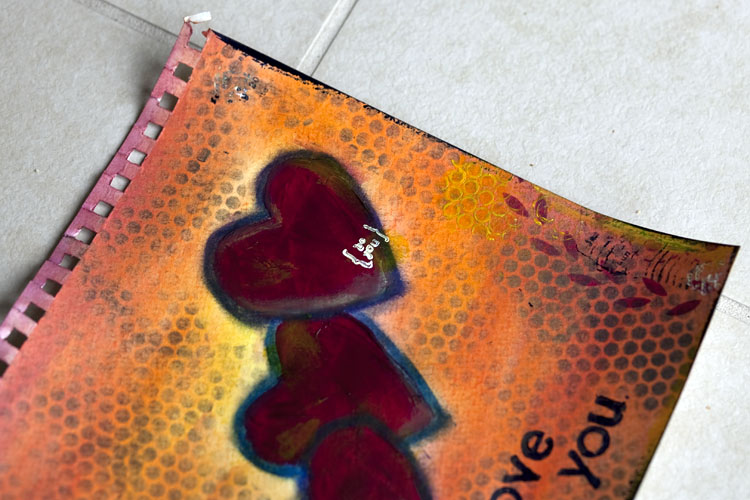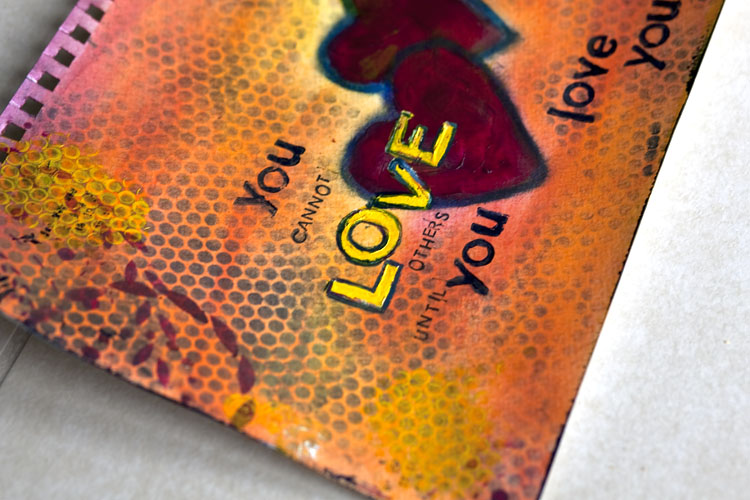 I really really do not like this one but I want to post them all so you can see how I produce stuff I dislike and so I can track my personal progress. This page uses pan pastels, acrylic paint, watersoluble oil pastels.
If you have questions about anything specific, just leave me a comment and I promise I will respond.
---
I am creating multiple art journaling pages a week for July and August (and maybe longer). You can read more about it and the book I am using for these pages at the top of this blog post.