for this week, i just had some color and pattern on the background:

And I just had fun with it.
here is the left: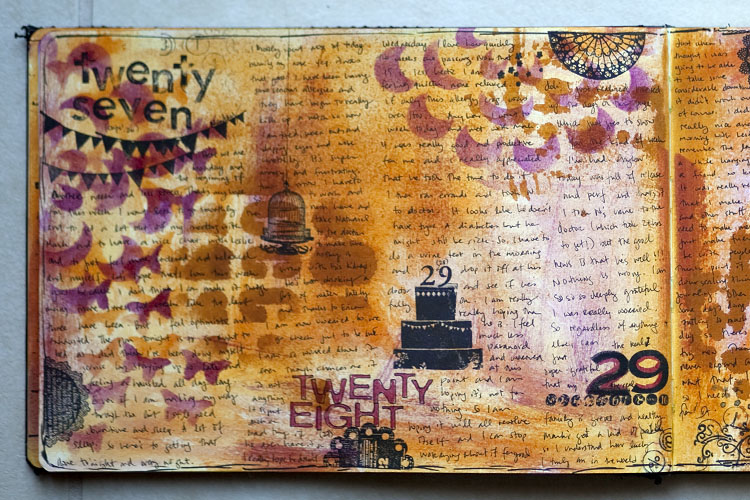 here is the right: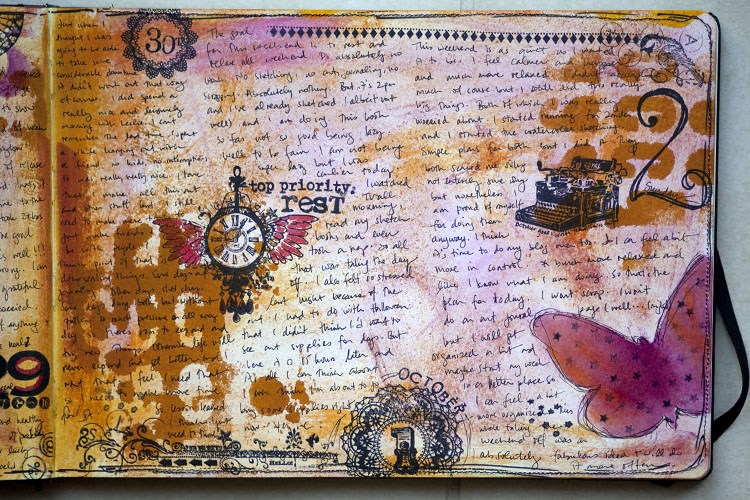 And here's the filled page:

A bit chaotic I know but I like it anyway!
---
Weekly Art Journal is a weekly project for 2011. You can read more about it here. And you can find out more about the weeklong daily journaling here.