for this week, i just used a simple background but amazingly I forgot to take a before picture and didn't realize it until it was too late.
So….
here is the left: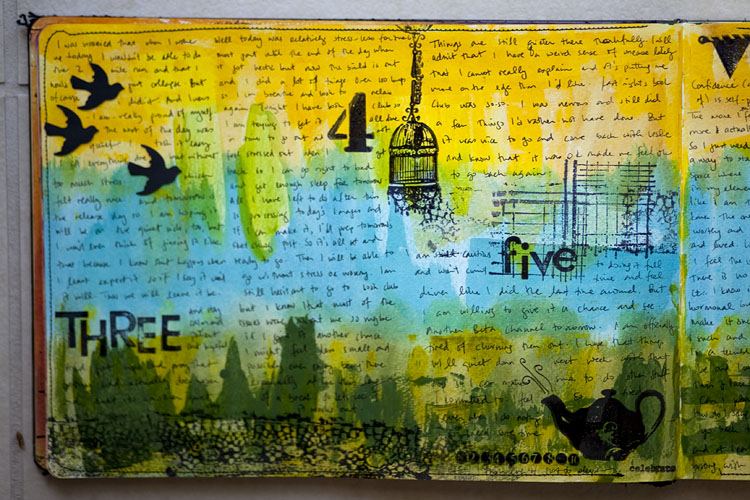 here is the right: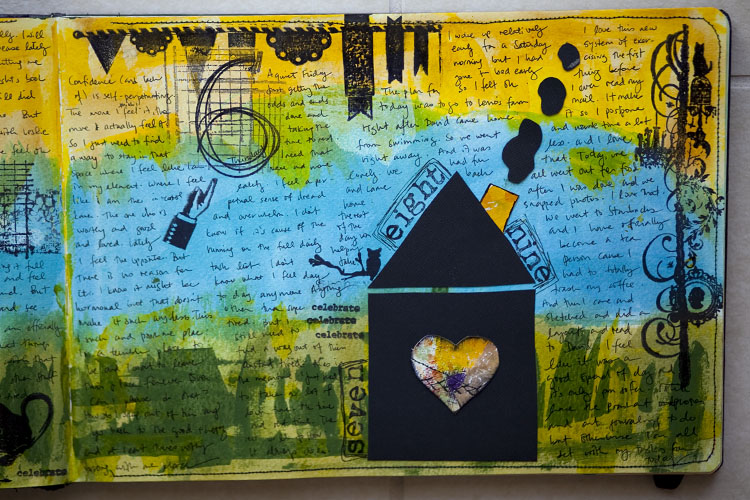 And here's the filled page: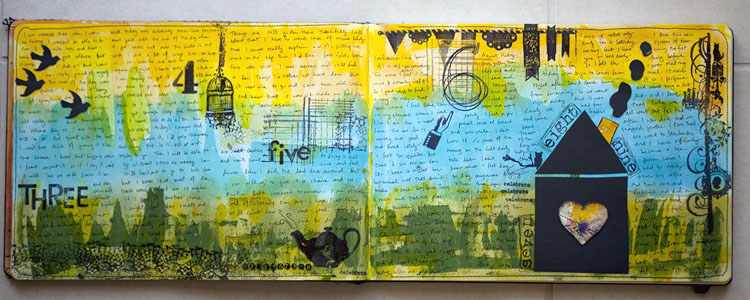 Simple but still nice.
---
Weekly Art Journal is a weekly project for 2011. You can read more about it here. And you can find out more about the weeklong daily journaling here.