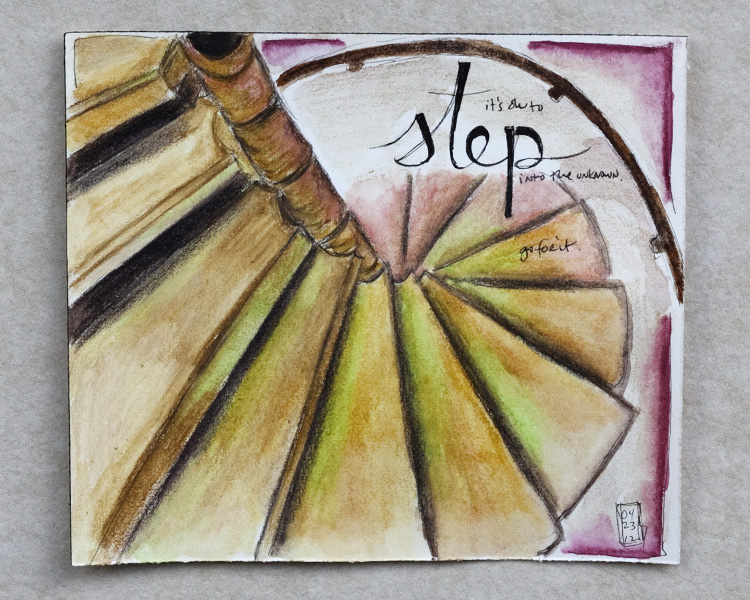 I've had quite a few people ask me about my sketching process so I decided I'll do one long(ish) post and then can update as more questions come up.
Background:
I've wanted to learn how to sketch for quite some time. I had it on my list and took quite a few portrait classes but I just couldn't really get the hang of it. I wavered back and forth on what I wanted to do and I wasn't satisfied with my results. On April 11, 2011 I decided to give it a solid try. Since that day, I've been sketching every single day (with very few exceptions). I've done over 500 sketches. I wanted to put this first because, more than anything, it's the daily sketching that actually allowed me to improve. So if you want to sketch better, my number one recommendation would be to sit and sketch.
Please note that I am not claiming to be a great sketcher or talented or whatever. I am working on my sketches every single day. Some days are better then others but overall I've improved a huge amount. And this is all due to sitting down and sketching daily.
Classes I took:
A lot of people ask me which classes I took. There wasn't one class that taught me what I know. I have, however, taken a lot of classes and they each helped in their own way. Here are some:
those were the main ones that affected my sketching, but here are a few more that involve drawing that I loved:
What I got most from the classes was ways to integrate them into my art to develop my own style. I got the lettering from Lori (and how I wish I were anything as good as she is.) I found my watercolors in Alisa's class and I found out about my favorite watercolor pencils from Cathy's class. Classes are great but won't really do the trick unless you put in the time and do the work.
There are excellent books, too. Again, if you do the work, it will work. Danny Gregory is a personal favorite of mine.
Materials:
Here's what I use daily:
My sketches are 4″x4.5″ this is so I can glue them down in my moleskine notebooks. I've grown used to the size and like it.
I've experimented with a lot of other materials. I've also done graphite for a long time. I recommend you play before you buy. Art materials are expensive.
Inspiration:
This, too, went through several iterations. At first, I drew from other people's sketches. I started with black and white and then did some color. Then, I drew from my photos. Now, I draw from photos I like. I keep all my ideas in a pinterest board. Each morning, I check pinterest and design seeds to see if there's something new that catches my interest. If not, I draw from what I've pinned. This is, by far, the most time consuming part of the process. I limit myself now, so I have to pick something within 15 minutes. Otherwise I can do this for a long time.  I keep to simple things and I seem to be drawn to food, jars, tea/coffee etc. I've done a few "scenes" but mostly I draw single items.
The words/thoughts on my pages come from the feelings that day's image evokes.  I think about why I chose the image and then write down what comes up.
Process:
I outlined my process here. It hasn't really changed from there, except now, I do some finer work with the watercolor pencils, I add a word, some thoughts, and draw a border. I will try to take more step by step photos so you can see. I also have a video of me sketching so you can see what I do here. It's not great but it helps.
Basically, I wake up, exercise, shower, and then go to pinterest, pick a sketch idea and go to town. Every. Single. Day.
Some things I learned:
Repetition is key. I know I've said this already but the best way to get better is to practice. Practice. Practice. And then practice some more.
Pay attention to lines: there are very few perfectly straight lines in nature. Or even in most man-made things. Look carefully. Making things look more organic is often about keeping your lines flowing and less rigid.
Look and don't assume. A lot of drawing is looking and seeing properly. We have a lot of iconic images in our minds and when we look at things we don't really see what's there. So a lot of it is learning to use your eyes and not your brain.
Pay attention to the light. I think shadows and lights make a picture come alive like nothing else. They show you depth which is really important. Things cast shadows and you need to look for them. This is where photos really help me cause it's easy to see where the light source is in a photo. (Easier than seeing in real life, at least for me.)
Draw what you like. Not what you think you should. Not what others do. But what you enjoy. It will help with #1.
As I said, I am far far from an expert. Many of my sketches are still laughably bad. But I like doing them and I will continue for as long as it's fun and I am improving. My goal for 2012 was to find my own unique sketchy voice and I think I have. For now, I like the style but I might explore more and change things around so I am pushing myself and learning more.
If I missed anything you wanted to know, add a comment and I will update.
You can see all my sketch related posts here. It shows my whole journey.  And here is a post I wrote specific to 2012 that shows a shorter summary of my 2011 journey.