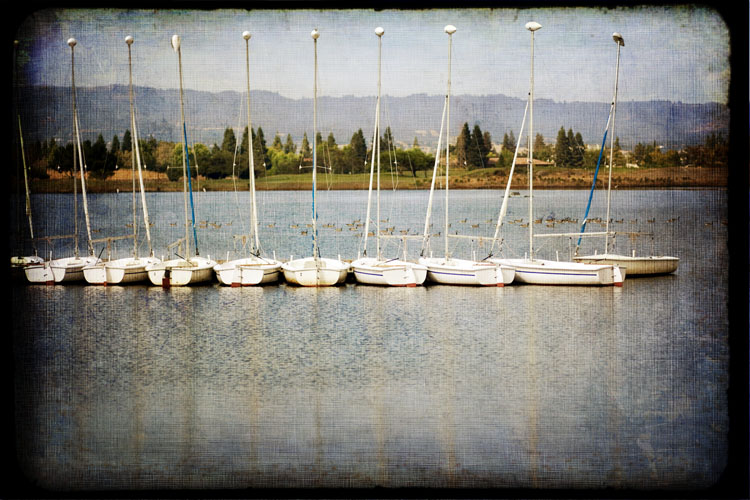 I learned (relearned) today that everyone has his own perspective. We go to the same meeting or attend the same event, but come away with very different thoughts. Very different take-aways. Very different emotions. It is quite fascinating to watch.
But nothing new, of course.
This is always true when two people interact. It's even true when we're alone. Think of a book you read that really made you think or feel strongly. You can read the same book ten years later and walk away with completely different thoughts/feelings. Clearly the book itself didn't change. You changed. You way of looking at the world (or at least at the contents of the book) changed. Depending on where we are in life, what we're thinking and feeling and dealing with, we listen with different filters. We don't always hear what the other person is saying, we hear what we want to hear. We listen selectively. We react to parts of what's said and not to the whole message. This is constantly true and constantly changing.
No wonder it's hard to interact with someone.
Now put four, five, seven people in the same room and all of this becomes exponential. It just becomes this mass of people who are all talking without realizing that the other person isn't really hearing them. And then the other person talks and the original person doesn't really listen. On and on it goes.
Then the meeting/get-together/event is over. And everyone walks away with completely different feelings and understanding of what just happened. This happens very often in face-to-face time. Imagine how much worse it is over email, skype, text messaging, etc.
Today's event made me remember that I need to be more aware of this. I need to be careful when I talk that I am clear. I need to follow up to make sure the goals I had in mind were communicated properly. That the other person and I are on the same page. That there are no bad feelings or uncertainty. I am not always diligent with follow up. And on the opposite side, I need to speak up when I am not certain I follow. I need to repeat back so the other person can make sure I understood what they meant.
This all seems a bit silly but I really think it's not. Even with my husband, whom I've known for almost twenty years, I sometimes misunderstand what he says. I definitely hear differently depending on my own mood and perspective. And if I do it with a person I know so well, I must be doing it so much more often with other people.
And since communication is the cornerstone of any kind of relationship, being aware of how we don't always hear what the other person is saying is crucial.
If not, all we have is a bunch of disgruntled people thinking the other person just didn't get them at all. Which is exactly what happened to my friends today.
What a waste.