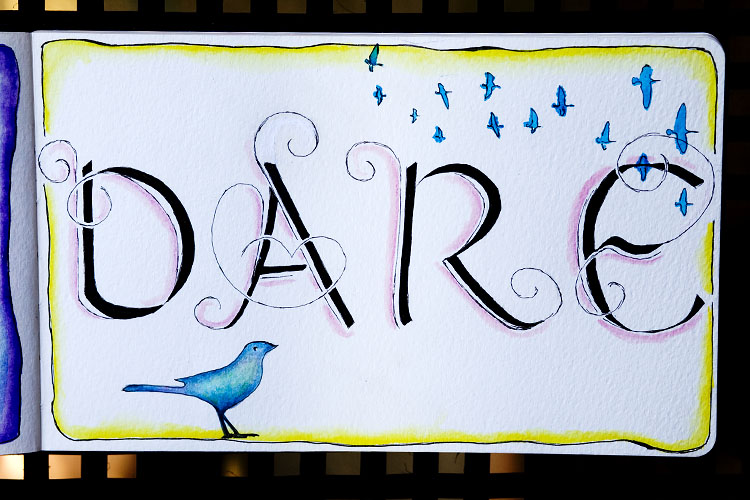 Here we are. Since March is all about being brave, it made sense to me that the first intention I wanted to set was to dare. This sounds like doing stuff, but it's actually not. What I had in mind was to dare to listen to my inner whispers. Dare to listen to the universe's voice. Dare to listen to the smaller, quieter sounds that might be coming from the crushed parts of my soul or even from the deepest desires.
The lettering I used here comes from Calligraphy Alphabets Made Easy.
I chose to do a bird sitting and then birds flying because I feel like the first step is to sit and listen to the sounds. Dare to allow myself to hear them. Dare to listen to them. Which I believe will give me the strength and push to then soar.
---
Listen with Intent is a project for 2014. You can read more about it here.