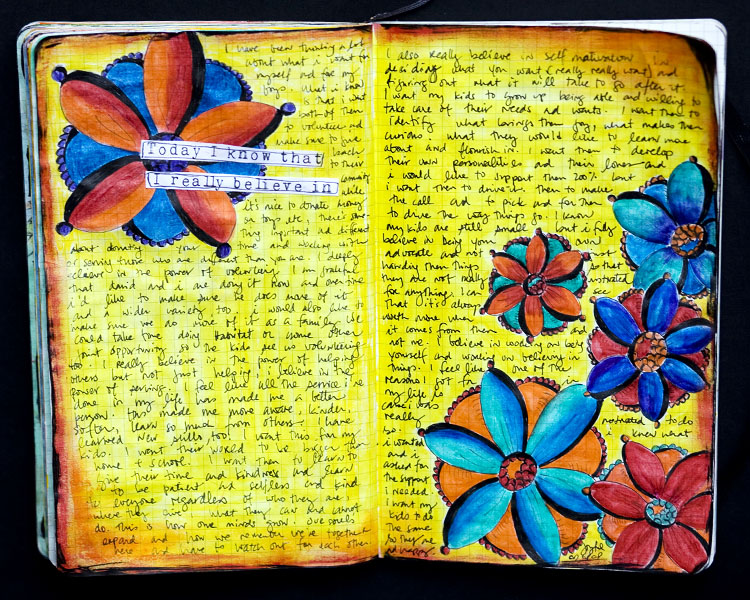 This week's inspiration comes from Alisa Burke. I love her art, but alas, I really dislike how this page turned out. It doesn't look anything like how I had hoped.
I drew this page and then colored it using watercolor pencils. I think the background was yellow gelato. I was just so unhappy with it at that point that I just wanted to be done.
prompt says: today i know that i really believe in
I wrote about serving/volunteering and about self-motivation.
---
Today I Know is a project for 2014. You can read more about it here.