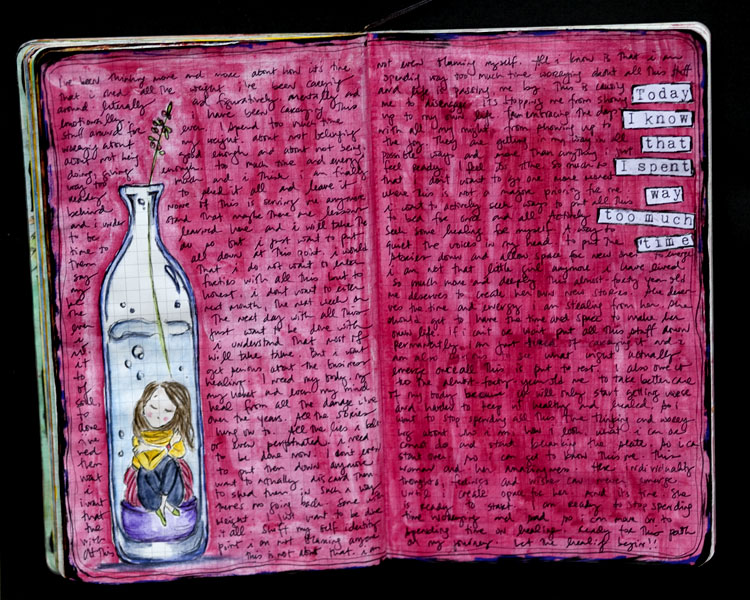 This week's inspiration comes from this pin. I loved loved loved this little image.
I drew this page and then colored it using watercolor pencils. I colored the whole background with Neocolor II crayons.
prompt says: today i know that i spent way too much time
I wrote about carrying the weight of my past and feeling broken.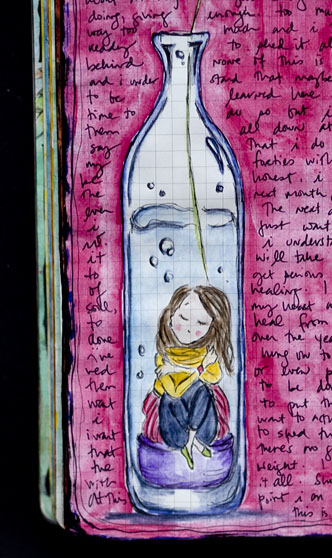 ---
Today I Know is a project for 2014. You can read more about it here.