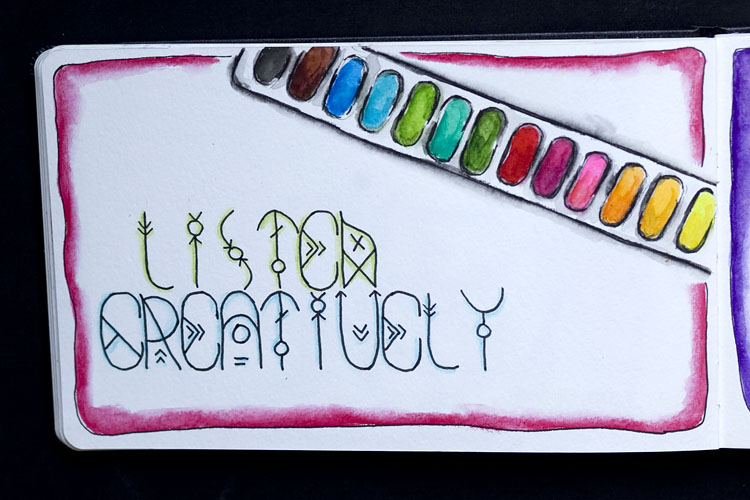 A new month and a new intention. This month, I wanted to do something fun so I decided to pick Listen Creatively. How can I change things up? How can I look at the same thing differently? Can I get creative with my listening? What would that look like? What would that sound like? I am not sure what to expect from this month, but I am open to being creative with it.
The creative lettering I used here comes from this pin.
The image here is supposed to be watercolors.
---
Listen with Intent is a project for 2014. You can read more about it here.