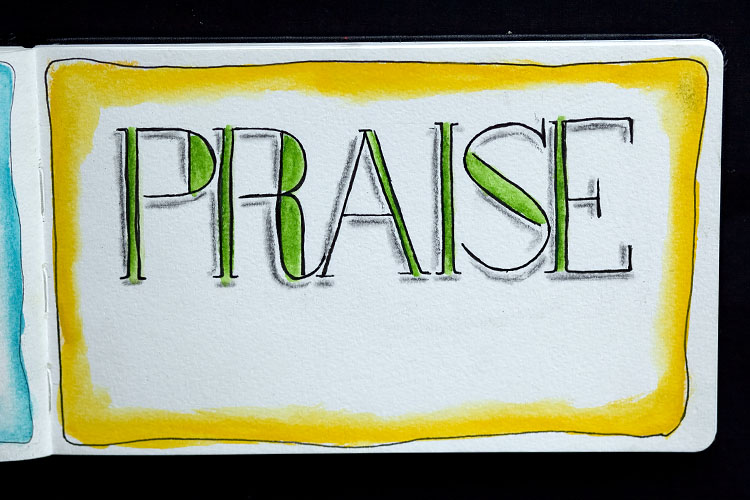 For this week, I picked praise. One of the things I want to focus on this year (which might be obvious with the word listen) is to focus on the other person and not on me during a social interaction. I feel like praising is directly aligned with that. Finding something wonderful about each person I interact with and seeing the very best of them. I love that.
Here's the pin where I got the lettering..
---
Listen with Intent is a project for 2014. You can read more about it here.