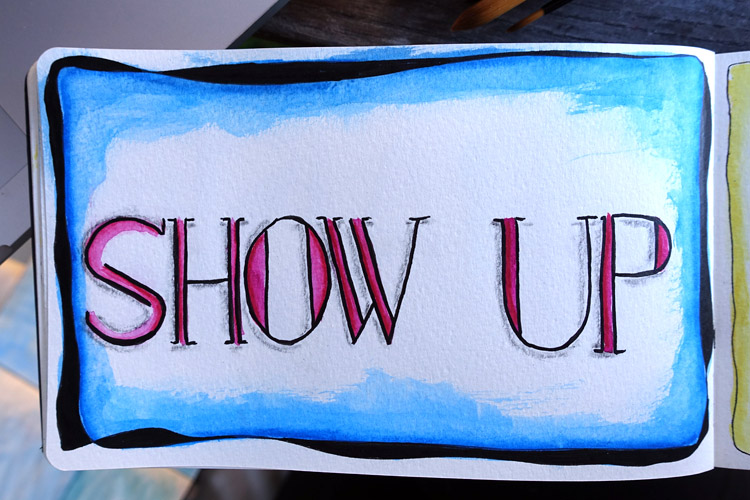 For this week, I picked show up. As with most things, the first step is the hardest. For being social, that's often showing up. Once I get there, I find a way to navigate through it but leaving the comfort of my home is generally undesired for me. So this week's goal is to show up again and again.
Here's the pin where I got the lettering..
Without realizing it, I picked the same lettering two weeks in a row 🙂
---
Listen with Intent is a project for 2014. You can read more about it here.