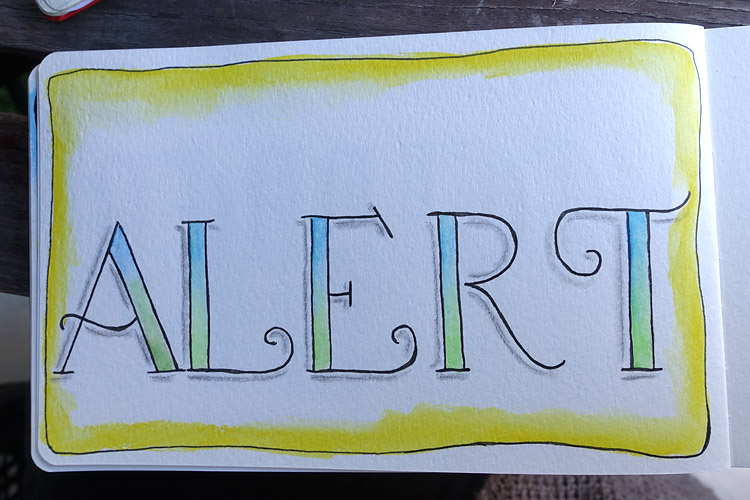 For this week, I picked alert. To be careful and aware, I need to be alert. I need to pay attention. I can't multi-task. I can't be paying attention to something else. I can't listen half-heartedly. I need to really be there, be present, be on. Here's to being really alert all week.
Here's the pin where I got the lettering..
---
Listen with Intent is a project for 2014. You can read more about it here.