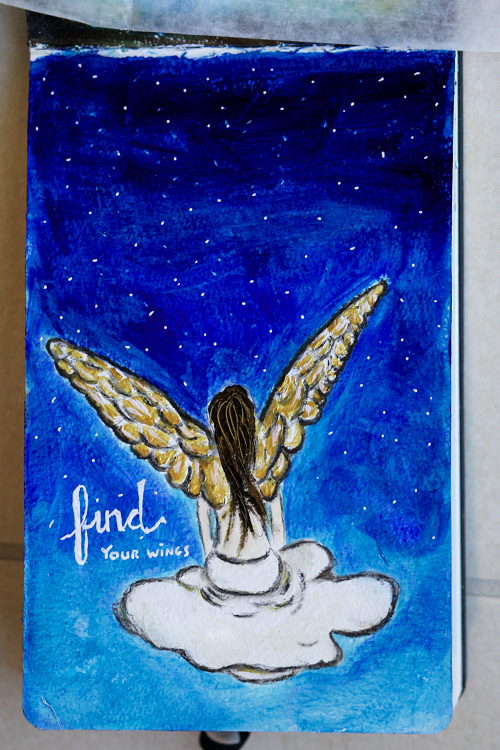 This was another page where I just went rogue. I wanted to do something different from Tam's lesson. I didn't know what but I wanted an angel. Not sure of why, I just began to draw so I could see where it would take me.
I ended up with this girl with golden wings (maybe it's the same girl from last week?) crouching down and her wings fully open.
Text says: find your wings
a reminder to have courage. to open my wings fully and fly. It's implied that we all have wings. We're not getting new ones, we're not making wings, we're finding the ones we already have because we all already have them.
here's a sideways look: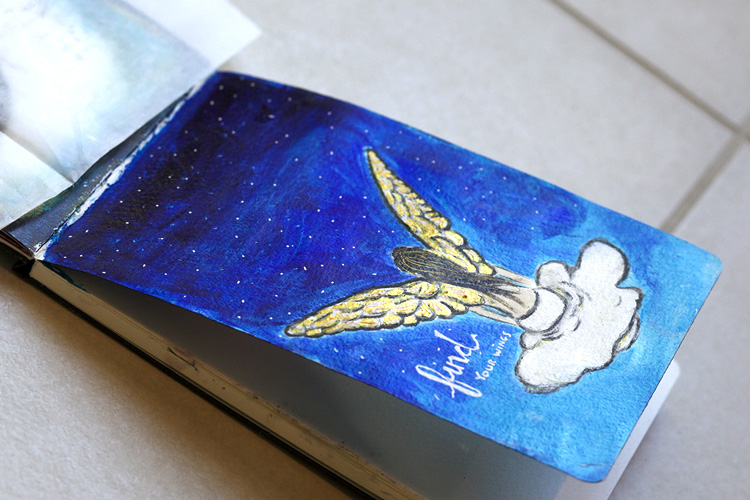 Note to Self: you already have all you need.
---
Note to Self is a project for 2015. You can read more about it here.