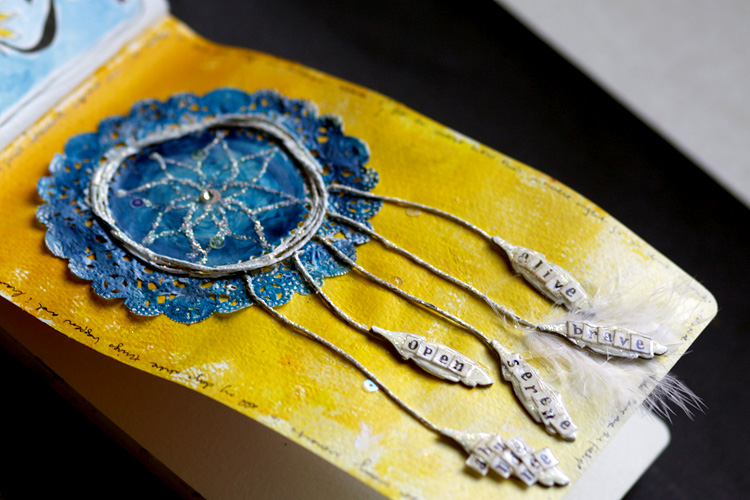 This week's page takes its inspiration from Rachael Rice's lesson from Life Book 2015. She had us make a dreamcatcher and I decided, once again, to honor my core desired feelings so I wrote each of them on the feathers of my dream catcher.
I feel like I want to remind myself again and again that I get to choose how i feel. These are my choices. These are the words, the feelings I want to surround myself with these feelings. I cannot remind myself enough.
here's a front view it's not as shiny:
i love the shine: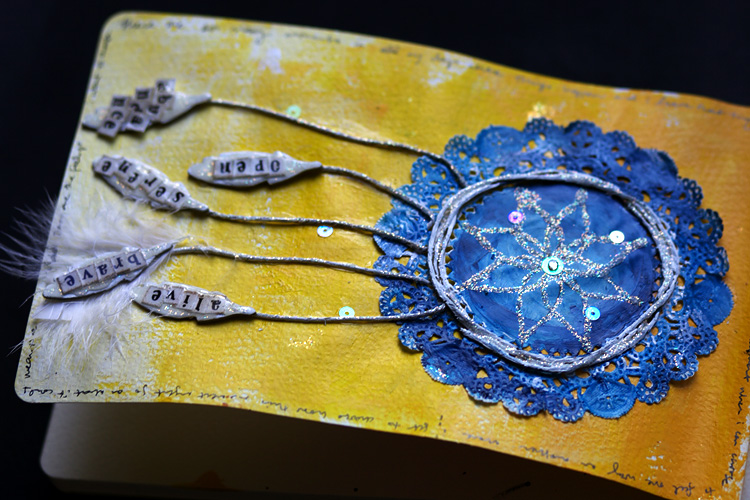 Note to self: choose to feel these feelings. you do get to choose.
---
Note to Self is a project for 2015. You can read more about it here.