This week's page is one I did during the holidays, months ago. I wanted to draw some Christmas stuff and then I decorated it with stickles which are my happy place. I love the shimmer they add.
it's really shiny in person:


The left side is a little tree. And angel wings are in the middle.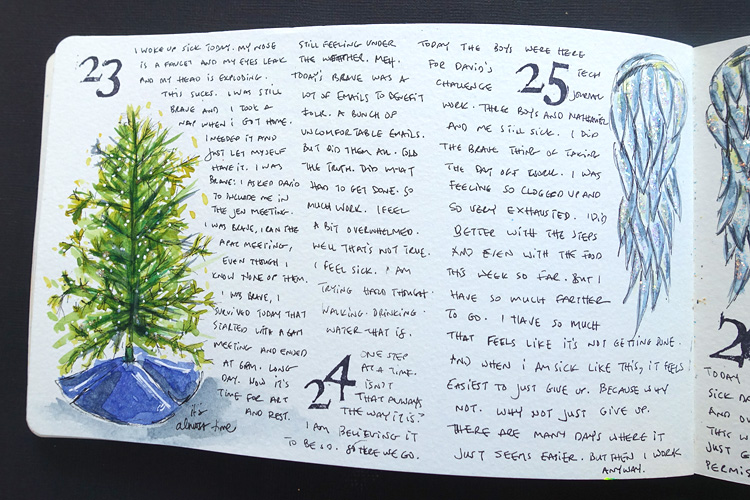 More wings on the right side, and then some ornaments. Nothing special, I know but sometimes that's how they turn out.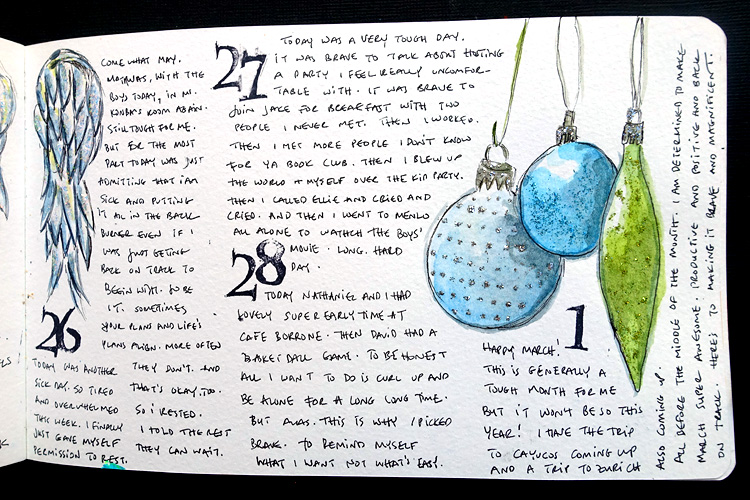 And there we are. Here's another week.
---
Fifty-two stamps is a project for 2015. You can read more about it here.