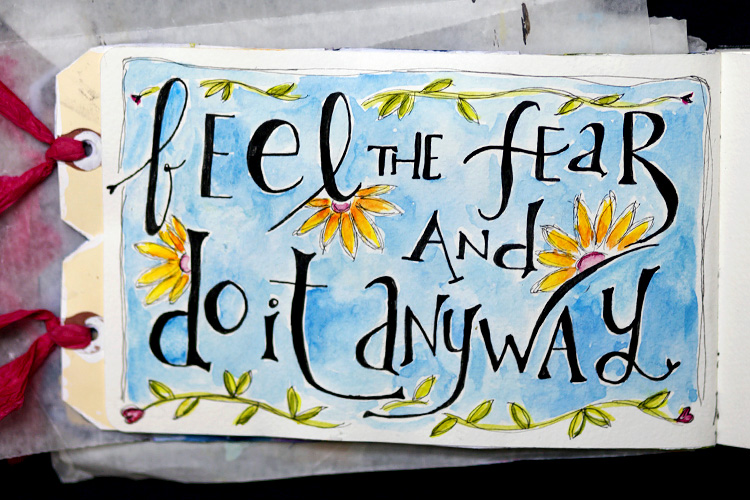 This week's page is my version of the wonderful Joanne Sharpe's Life Book lesson. I love Joanne Sharpe and she never disappoints. Nor did she this time.
The text for this week says: feel the fear and do it anyway.
This quote is what my word of the year is all about. Not "not being afraid" but just doing it anyway. Taking chances. Trying things. Going forward anyway. Not being too shy to try. Listening to those tiny inklings in my soul. Leaping. Celebrating the journey.
Note to self: do it anyway, baby. do it!
---
Note to Self is a project for 2015. You can read more about it here.