Here's this week's story: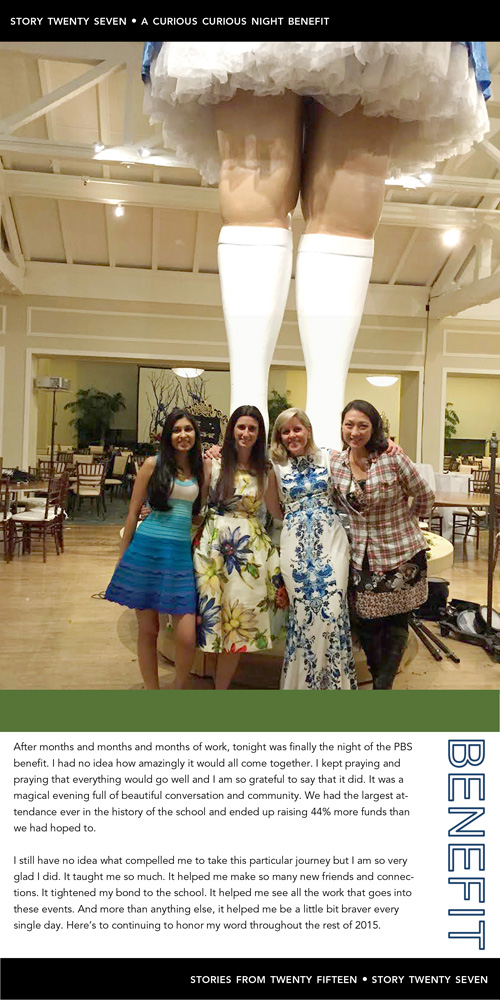 Title: A Curious Curious Night Benefit
Story:
After months and months and months of work, tonight was finally the night of the PBS benefit. I had no idea how amazingly it would all come together. I kept praying and praying that everything would go well and I am so grateful to say that it did. It was a magical evening full of beautiful conversation and community. We had the largest attendance ever in the history of the school and ended up raising 44% more funds than we had hoped to.
I still have no idea what compelled me to take this particular journey but I am so very glad I did. It taught me so much. It helped me make so many new friends and connections. It tightened my bond to the school. It helped me see all the work that goes into these events. And more than anything else, it helped me be a little bit braver every single day. Here's to continuing to honor my word throughout the rest of 2015.
---
Stories of Twenty Fifteen is a project for 2015. You can read more about it here.