This week's page was another Life Book lesson. One by Tam. I wanted my girl to be letting her hair loose in the wind. Letting it go. That's what I always wish for myself.
Message says: Release, let it go.
Here are a few detail shots: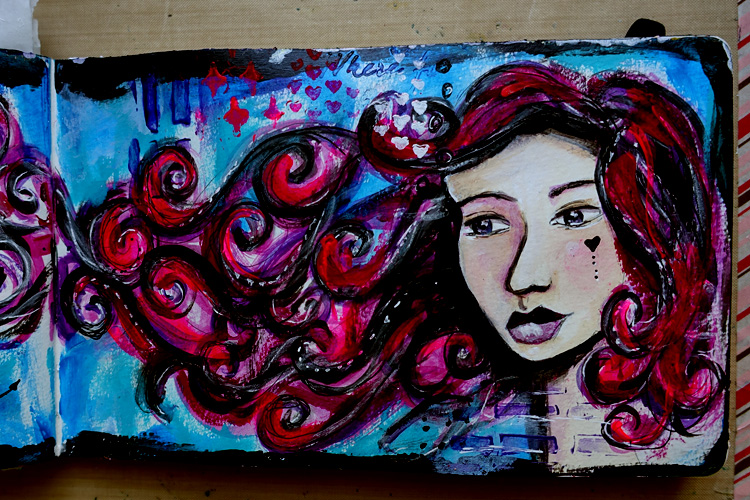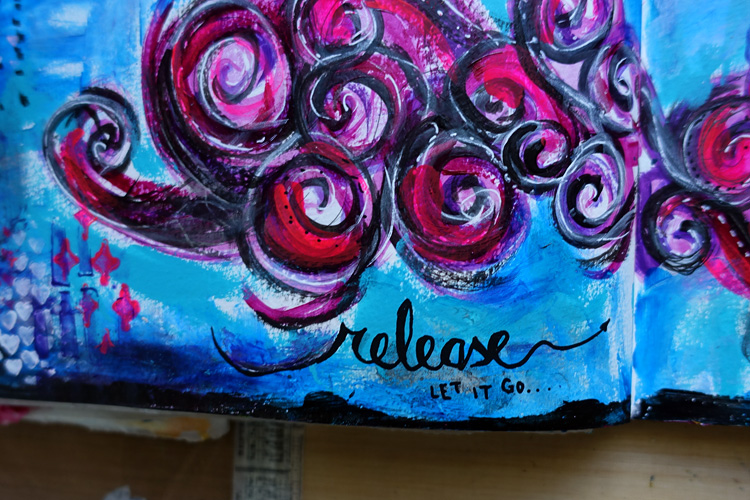 Note to self: it is okay to let things go. when you hold so tight, you just hurt yourself. be kind to yourself. it's ok. put it down.
---
Note to Self is a project for 2015. You can read more about it here.