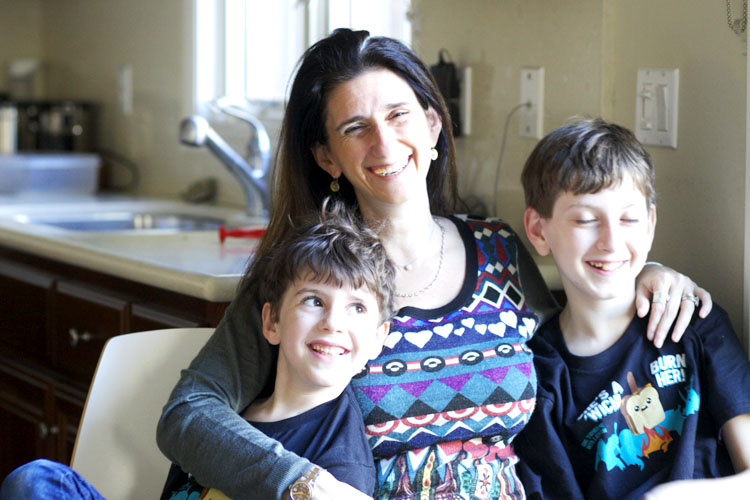 Weekly Intention: My first instinct was to say that I just want to survive this week. I find that the first week back after a few weeks off is always hard so I wanted to let myself off the hook. But I don't want to think like this. I want to enjoy every one of my days. I am so lucky to get them. I am lucky for my warm, lovely house. My beautiful kids. My kind, generous husband who loves me more than I can dream. I am lucky for my sister, my parents, my nephews, my friends. My job. I have so much already in my life and I want to wake up remembering that and go through my day smiling for the miracle that's my life. I know it sounds cheesy but it's also true. So my intention for this week is to make each day count. Not by getting the most done but by being really present to the miracle of it.
Choices I want to make:

One:

 I want to choose to do the better option. Eat better, exercise better. It doesn't have to be the best. Just better.

Two:

 I want to choose kindness and patience with myself and my loved ones this week as we ease back into a new routine.

Three:

 I want to choose rest as I add some extra doses of movement into my week. Make sure to rest and repair.

I am looking forward to: Having the day off tomorrow. I am looking forward to a bit of alone time, a bit of Jake-time and to welcoming the kids from school as they ease back into routine.
This week's challenges: The biggest challenge I anticipate is all the early mornings, the exercise I plan to add, and the nutrition changes. Jake has surgery this week and I am hoping that won't be challenging. Let's hope that my biggest challenge is indeed the one I chose myself and nothing unanticipated.
Top Goals:

Work:

 My biggest goal here is to clean out all the backlog of email and todo tasks so I can start fresh by end of week.

Personal:

 To eat well, exercise, and do art daily. To be strong and brave with my choices.
Family: To be kind and generous and spend time with them for both playing and teaching.

I will focus on my core desires (kind, strong, true, generous, brave) by: 

Doing what needs to get done (food, exercise, driving, work)
Taking time out when I need to remember what matters
Choosing to give and not resent
Saying I love you
Going to bed early

This week, I want to remember to: Take it one moment at a time and consistently choosing the better thing. I also want to remember this is a marathon and not a sprint. I am in this for the long run.
Here's to a wonderful first week of 2016!
---
Living Intentionally is a year-long project for 2016. You can read more about my projects for 2016 here.