Here's week two in my sketchbook. I drew the left side back when I was going to a local coffeeshop on the weekends to sit alone with my coffee, croissant, and just enjoy a bit of quiet time each weekend. I decided I wanted to see if I could draw it. What I love best about this is that when I look at it now, I think of that moment. Just like photos, these drawings are parts of my life story. The one on the right was my drawing of a tea I drank with my sister in Bodrum, Turkey and the coffee cups I used to be able to be found with (before I quit drinking lattes) all the time.
I like thinking about the choices I've made each day. What they mean, which I'd like to revisit, etc. This is my way of living intentionally. At least trying to.
Here are closer shots of each side: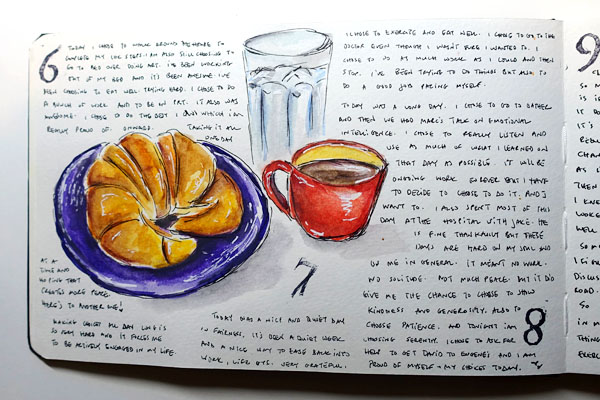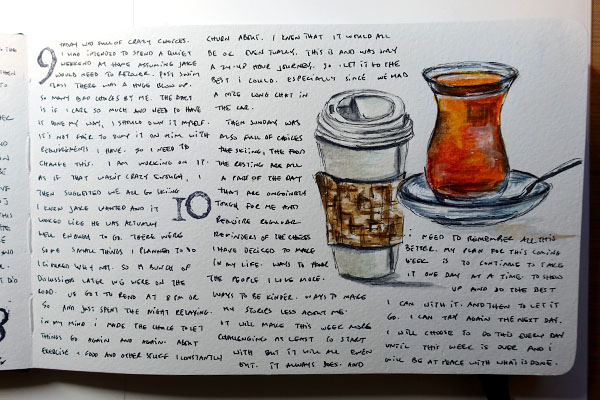 ---
Today I Choose is a year-long project for 2016. You can read more about my projects for 2016 here.