Here's week fourteen in my sketchbook. Actually I am not entirely sure which week but here we are. Some cute lamps this week, because why not. [Sorry for the different processing, I am on the road and don't have Photoshop with me.]
Here are closer shots of each side: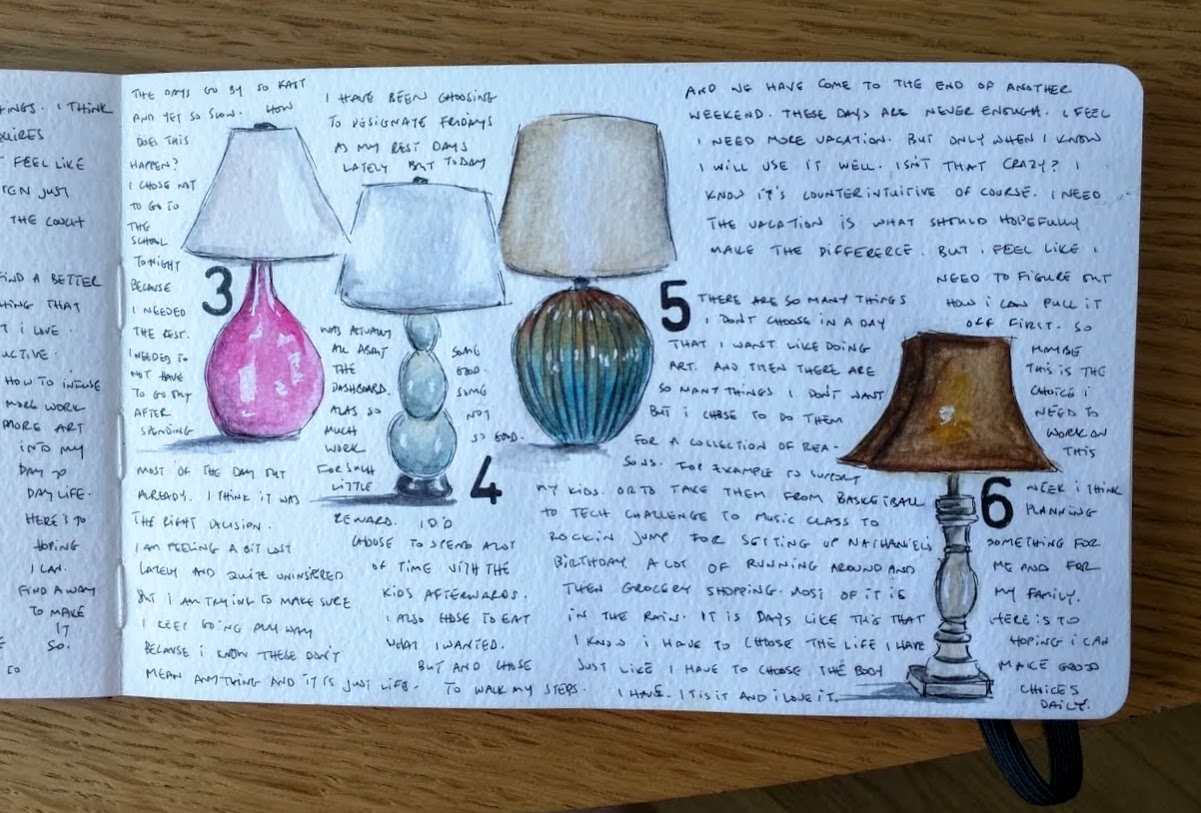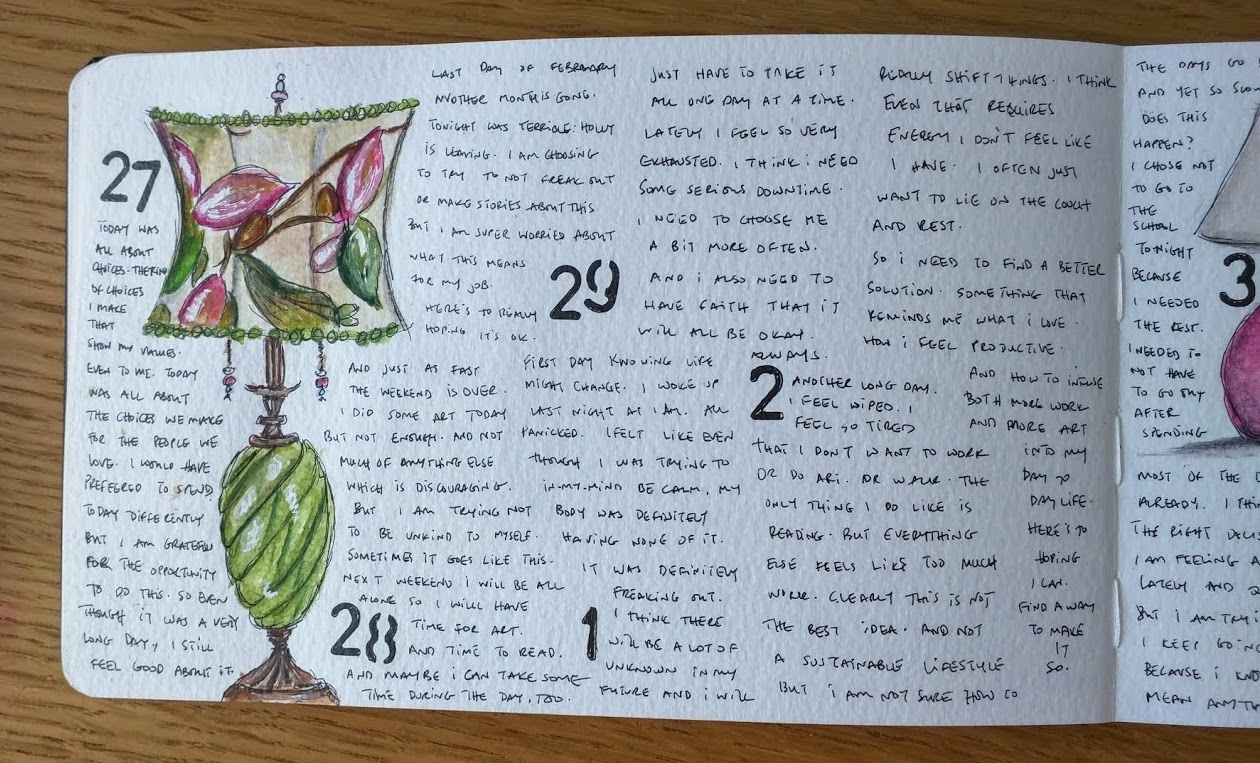 ---
Today I Choose is a year-long project for 2016. You can read more about my projects for 2016 here.