My February project was going to be making truth cards but when I sat down to do it, I decided to make some Choice Cards instead. I wanted to play with my many, many stencils and with acrylic paint. It's been a while since I did and I missed it. What I love about these cards is they are small (2.5×3.5) and easy to make. I just liked making them. Cute little reminders of all the choices I have every day.
Card one says: Choose to grow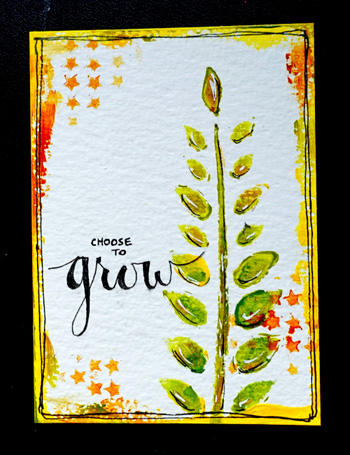 ---
Choice Cards in a Monthly Project for January 2016. You can read more about my projects for 2016 here.