Here's week four in my sketchbook. I finished while I was in Zurich which is why it's a bit delayed. I decided to do a few spreads of collections of things. So this one is coffee mugs. It's not my favorite but it's okay.
Here are closer shots of each side: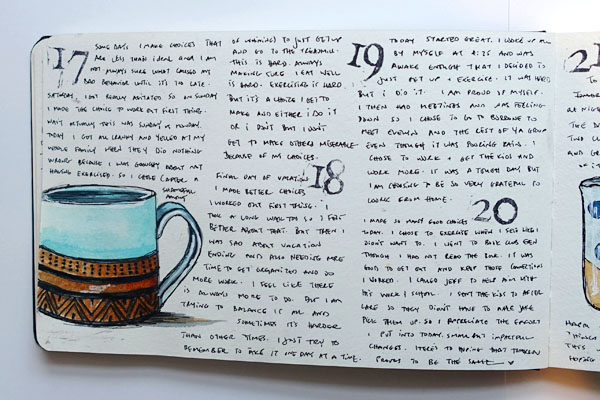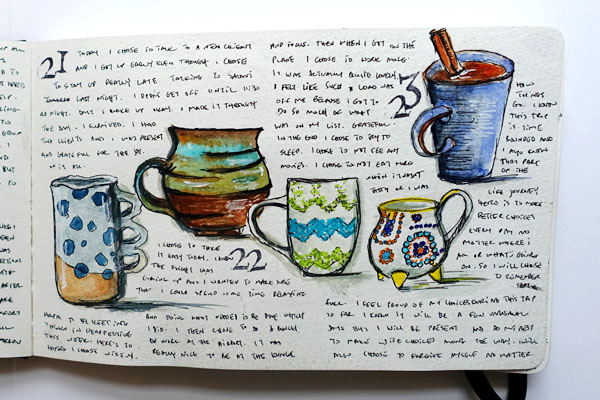 ---
Today I Choose is a year-long project for 2016. You can read more about my projects for 2016 here.