Here's week five in my sketchbook. Another collection one. This one is all shoes. I wanted to have fun with it so I added stickles as well just to add some sparkle.
Here are closer shots of each side and the sparkles: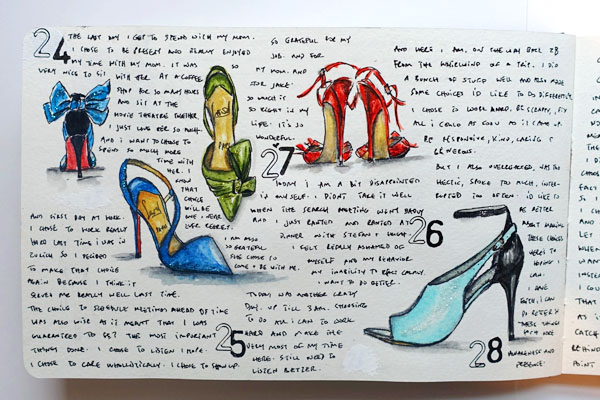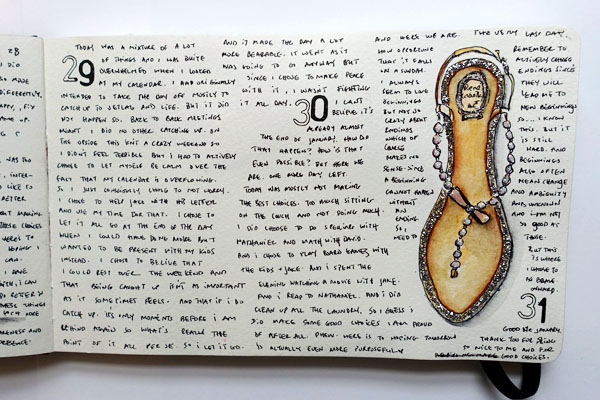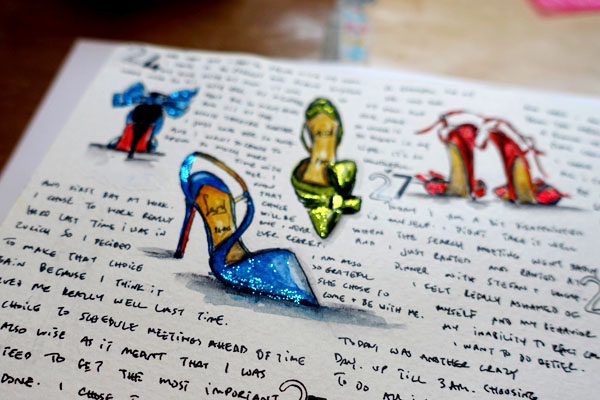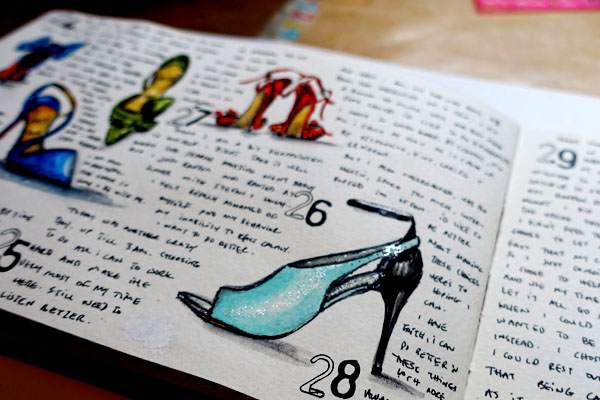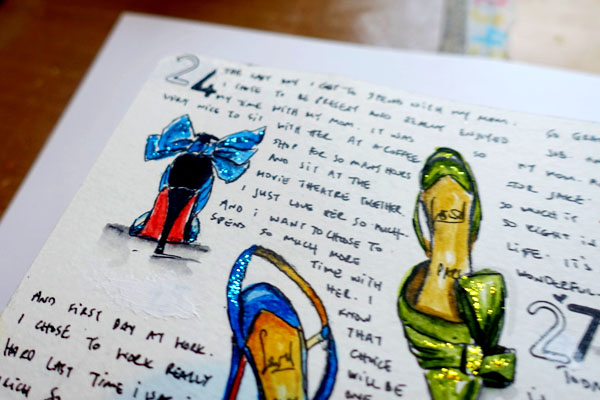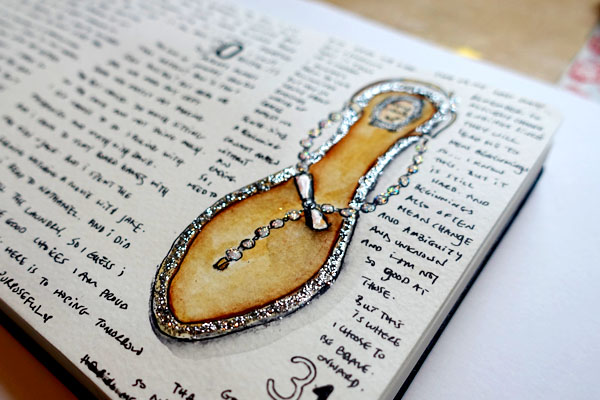 ---
Today I Choose is a year-long project for 2016. You can read more about my projects for 2016 here.