Here's week seven in my sketchbook. I drew these on the airplane when I was coming back from Switzerland. Just my pencil/eraser and the cheeseplate they give and my tea.
Here are closer shots of each side: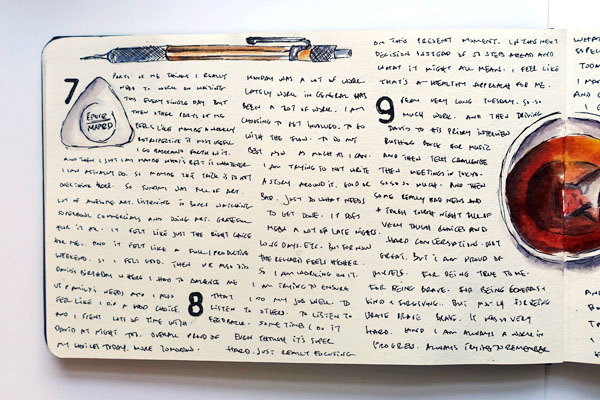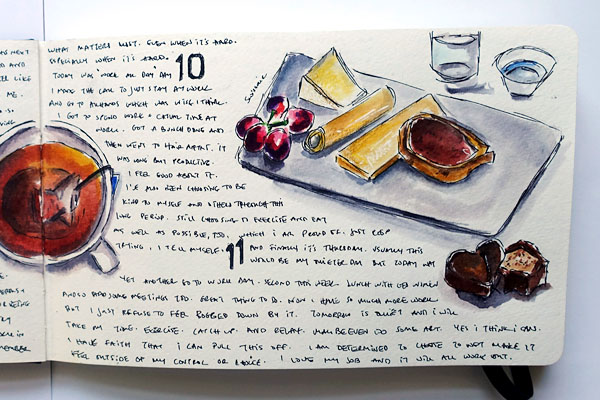 ---
Today I Choose is a year-long project for 2016. You can read more about my projects for 2016 here.