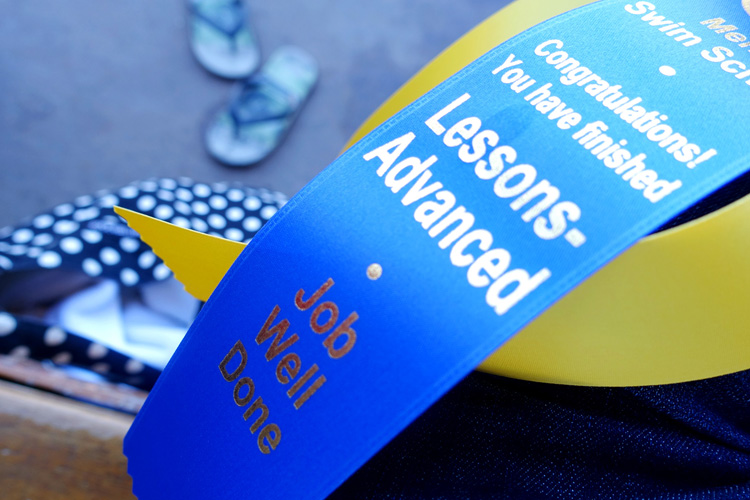 My kids are not the kids who do a ton of activities. With my schedule it's not possible for me to drive the kids around after school from activity to activity. And my kids like having unstructured free time so I try not to force them to do activities. There are only a few non-negotiables for me:
must learn to swim
must volunteer
must do a sport
must do one other activity that you like (at the moment this is music for both kids. David's learning the guitar and Nathaniel is learning the piano.)
David's been taking swimming lessons since he was in preschool. This is 30 minutes a week split across 4 kids with 5 minutes of play time at the end of each class. Which means each kid gets about 6 minutes of instruction a week. At that rate, I'm amazed they learn at all to be honest. Especially because we don't have a pool and don't spend our summers in the water. So my kids don't get a tremendous amount of practice time either.
Alas, slowly but surely, David's made his way all the way up the swim school ladder. He's learned all the strokes including butterfly. He's already well ahead of me, but a part of me wishes he loved it enough to want to join swim team. Alas, he doesn't. So I promised him that he can quit once he gets this ribbon.
And here we are. Achievement unlocked. Great job, David.
---
Stories from 2016 is a year-long project for 2016. You can read more about my projects for 2016 here.