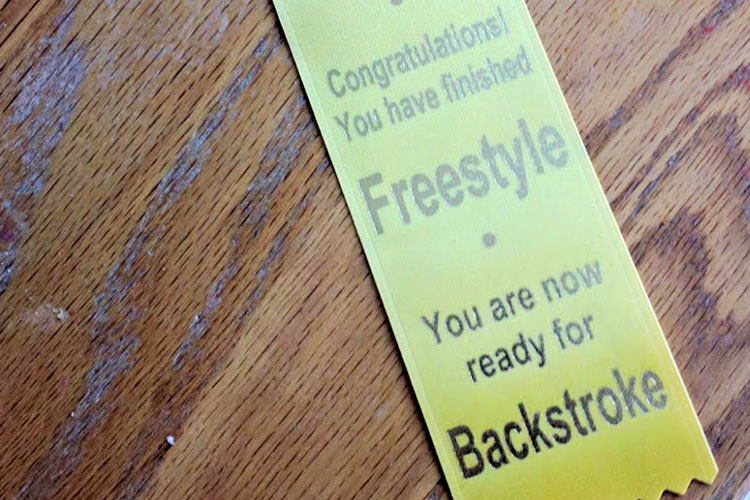 Nathaniel's been taking swimming lessons for a while, now and even though he's a lot more comfortable in water than David was, he's been unable to get his swimming ribbon for freestyle in a long time. During the summer, we had decided to give the classes a rest for both of them because David was done and we were leaving for Boston for three weeks. It then took me until October to finally set classes for Nathaniel and in his very first class, he finally got his ribbon!!
If I were a better mom, I'd have a photo of him holding up his ribbon but on that day, we had to rush out of there for a playdate and then I put the ribbon somewhere that I can't find. So there we go 🙁
---
Stories from 2016 is a year-long project for 2016. You can read more about my projects for 2016 here.